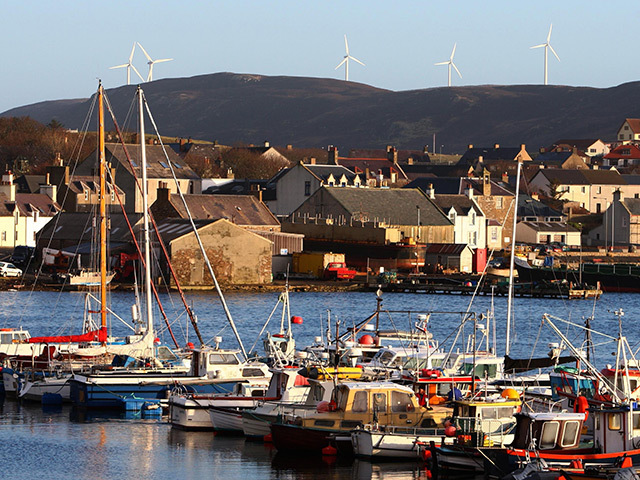 BP has axed a £500million project which would have created hundreds of jobs and delivered a significant economic boost for Shetland.
The energy giant said yesterday it was not going ahead with its plans to build a gas "sweetening" plant in Shetland.
It is hardly a surprise in the current economic climate – BP had put the development on the back burner, blaming low oil prices, more than a year ago – but still a hefty blow.
The plant would have employed about 300 workers in the construction phase and created around 30 full-time jobs.
It would also have bolstered the long-term prospects of the Sullom Voe Terminal (SVT) and the airport at Scatsta, although Total's new gas plant at SVT and oil and gas developments near Shetland are expected to keep these facilities busy for many years.
Northern isles MP Alistair Carmichael said it was "not a massive bolt out of the blue" but still very serious.
"It's a cause for concern, rather than a panic," he said, adding: "We have known for some time – since they postponed the plan – that there was some doubt over it.
"We need to hear from BP what this means for employment … and the impact on their longer-term planning."
Shetland MSP Tavish Scott said: "This is a blow to Sullom Voe's long-term future.
"The gas sweetening plant would have helped the terminals' competitiveness. The permanent jobs too would have helped offset the reductions in jobs now taking place.
"The industry partners who control SVT's future need to agree a strategy for the long-term future."
Shetland Islands Council development committee chairman Alastair Cooper said: "It's no surprise but I am disappointed for the community. These were significant capital works which would have run for some time.
"Local contractors would have done a lot of that work but it just won't happen now. This is an economic blow for Shetland."
BP operates SVT on behalf of a consortium which also includes Taqa, Canada Natural Resources, Total, Shell and Esso.
A spokeswoman for BP, which currently employs about 350 people at the site, said: "We remain committed to ensuring Sullom Voe Terminal has the necessary facilities to reliably support long-term oil and gas production from fields to the west and east of Shetland.
"Ensuring reliable and fit-for-purpose gas sweetening capability is an important element of this.
"The Sullom Voe Gas Sweetening (SVGS) partners have concluded that a more cost-effective solution to meeting future gas sweetening needs for the region is possible.
"Consequently the revised SVGS project will focus on enhancing (and potentially expanding) the gas sweetening capability of the existing plant at SVT."
An Oil and Gas Authority spokeswoman said: "Sullom Voe is a critical piece of infrastructure and securing a viable long-term future for the terminal is an immediate priority.
"We are continuing to work with the various owners and users to ensure appropriate investment to support ongoing oil and gas production."