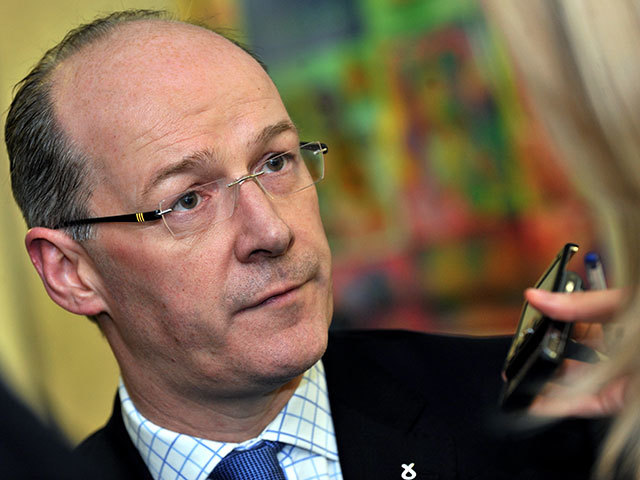 The Scottish Government has been accused of being "all talk with very little action" after John Swinney attempted to "repackage" emergency relief announced for oil and gas workers four months ago.
The Deputy First Minister told an Aberdeen audience that applications were now open for a £12million fund designed to allow redundant North Sea workers to retrain as teachers.
But opposition politicians have rounded on the comments, claiming it was "the same announcement" Nicola Sturgeon made "a full four months" ago.
Mr Swinney's visit came in the midst of deepening fears that schools in Aberdeen may have to close because of a shortage of teachers.
Energy Voice's sister publication the Press and Journal also recently revealed only around 100 workers had received cash from the £12million Transition Training Fund.
It also emerged it had taken three months to set up a website to help people access the available finance.
The Deputy First Minister said: "The north-east has a highly skilled oil and gas workforce and we want to utilise these skills and offer those affected by job losses with a positive career path.
"By becoming a teacher, they can use their knowledge and expertise to inspire the next generation of young people in science, technology, engineering and maths subjects.
"We know that in some parts of the country, particularly the north-east, schools are facing challenges recruiting teachers in certain subjects.
"That is why we have made money available from the TTF to fund an innovative teacher training proposal.
"It will result in guaranteed employment for four years for up to 20 people in the two local authorities."
Opposition politicians dismissed Mr Swinney's comments as spin, suggesting not enough is being done to help oil and gas workers retrain.
Tory MSP Ross Thomson said: "People in the north-east will rightly be wondering why the Education Secretary is announcing the launch of the TTF for oil and gas workers a full four months after the First Minister made the same announcement on a visit to Aberdeen.
"Given last week's Oil and Gas UK report which predicted that losses across the industry and in related sectors will reach 120,000 this year, we need to see the Scottish Government doing all it can to support those who have lost their jobs, not simply repackaging an announcement months after the fact."
Scottish Liberal Democrat MSP, Liam McArthur, added: "Many of the tens of thousands of people in Scotland who have lost their jobs in the energy sector would make fantastic teachers.
"But, with reports warning the oil and gas industry needs massive changes over the next two years, it is disappointing that the height of the SNP's ambition is to reheat a scheme announced months ago."
Applications are now open for the TTF courses, which are due to start in September, with a guaranteed job once retraining has been completed.​
Recommended for you

Outgoing NSTA chief Andy Samuel reflects on UK's Great Energy Transition