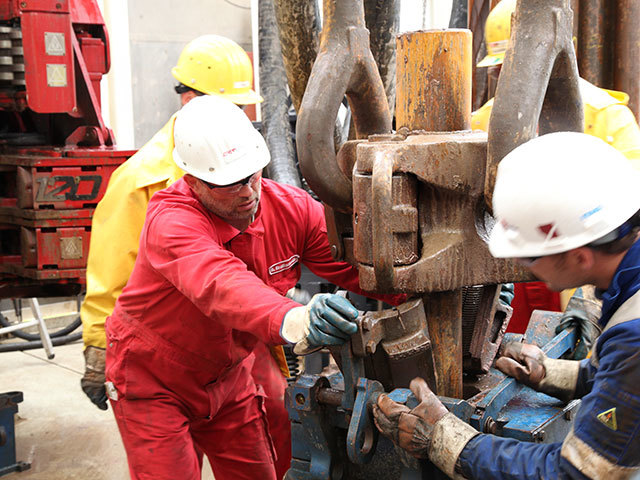 Labour call for cross-party support to "secure the future" of the North Sea
Scottish Labour will today urge parties at Holyrood to back its plans to "secure the future" of the North Sea oil and gas industry.
Kezia Dugdale is hoping for cross-party support for the motion, which includes calls for a review of the Transition Training Fund, a £12million pot designed to help ex-oil and gas workers retrain as teachers, which has only provided funds for some 100 people so far.
Labour's motion, to be debated today, comes after SNP Cabinet Secretary Keith Brown called on Westminster to offer "further fiscal support" for North Sea exploration.
Last night, Jackie Baillie MSP, who is bringing forward the Labour motion, said: "We are putting forward a positive plan today to secure the future of our oil and gas industry. "We need to renew our efforts given the scale of the challenge we face in the North Sea – we need a renewed plan which means action now as well as long-term solutions."
Ms Dugdale's party want to host an industry summit and explore the possibility of decommissioning.
Labour are renewing their call for the creation of UK Offshore Investment Limited – a public body designed to explore the possibility of government investment in the North Sea.
Ms Baillie said: "The sustained drop in oil prices is enormously challenging to the oil and gas industry and our economy. With 120,000 jobs likely to be lost before the end of 2016, we must do everything we can to protect employment and skills."
Recommended for you

Windfall extension "a tax too far" sector tells Hunt in key meeting