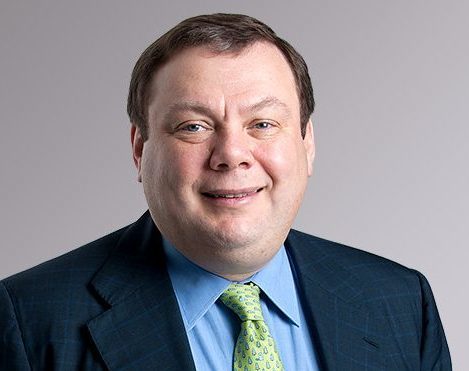 Oil and gas firm DEA, controlled by Russian billionaire Mikhail Fridman, is eyeing more Norway deals, the firm's recently appointed Norway manager said in an interview
"We see the withdrawal of the majors from the continental shelf rather as a chance than a threat, so we see this opens up opportunities for us to grow inorganically," Hans-Hermann Andreae said in an interview with Reuters news agency.
A sign of majors retreating came when Shell withdrew its application for acreage in Norway's 23rd licensing round in the Barents Sea earlier this year, while other majors such as ExxonMobil, Eni and Total did never apply.
DEA, owned by Fridman's investment vehicle LetterOne, last year bought E.ON's oil and gas assets in Norway for $1.6 billion.
"We've shown what we can do with the E.ON acquisition and… this is about the typical size of things that might happen," Andreae said.
"In any case such an acquisition is funded by the shareholders, so it's not out of our cash flow. That helps of course a lot. And they (the shareholders) still have cash."
He said the Norwegian business remains important for the firm as Norway accounts for around 70,000 barrels of oil equivalents per day compared to the firm's total output of around 123,000-125,000 boepd.
A final investment decision for the Zidane project, a natural gas field in the Norwegian Sea, will be made by "late summer or early fall", Andreae said.
"We are not delivering the final plan to the authorities as previously promised by Aug. 1 because Statoil would like to retender more work and more contracts as they believe we could achieve some more cost savings."
Statoil is handling the modules that must be added to the Heidrun field to which the subsea templates on Zidane will be linked.
DEA will more than halve its Norwegian workforce after the E.ON transaction: "We had prior to the merger two companies with approximately 90 staff members each… the new organisation will have about 80 staff members (in total) and deal with a significantly higher number of licences."
He said the firm will focus on the projects "that are creating the biggest value like Skarv, Snorre, Njord, Gjoea to some extent, Zidane obviously and a few more."
DEA Norway plans to spend more than $100 million on exploration this year out of its total capex of around $230 million .
Recommended for you

Turbulence at helicopter firm CHC amid management shakeup