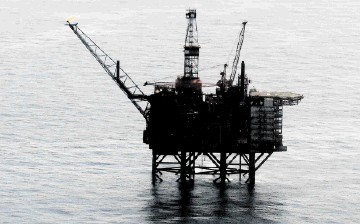 CNR International's Ninian South platform is not expected to resume production until the weekend while the company continues its investigation into a fire on board.
The company had initially hoped to have resumed production late last night after a fire broke out on board the North Sea platform at midnight Wednesday.
"Ninian South remains shut down while all necessary assurance activities take place. However, production is expected to resume within the next 48 hours," a spokeswoman said.
Unconfirmed reports say a scaffolding plank located close to turbines caught fire and spread to nearby lubricating oil before it was extinguished by the platform's fire team.
All 114 personnel on board were called to muster before being stood down. No-one was hurt
The Ninian field is located about 249 miles north-east of Aberdeen.
Recommended for you

WATCH: The moment Ninian Northern had its legs blown off