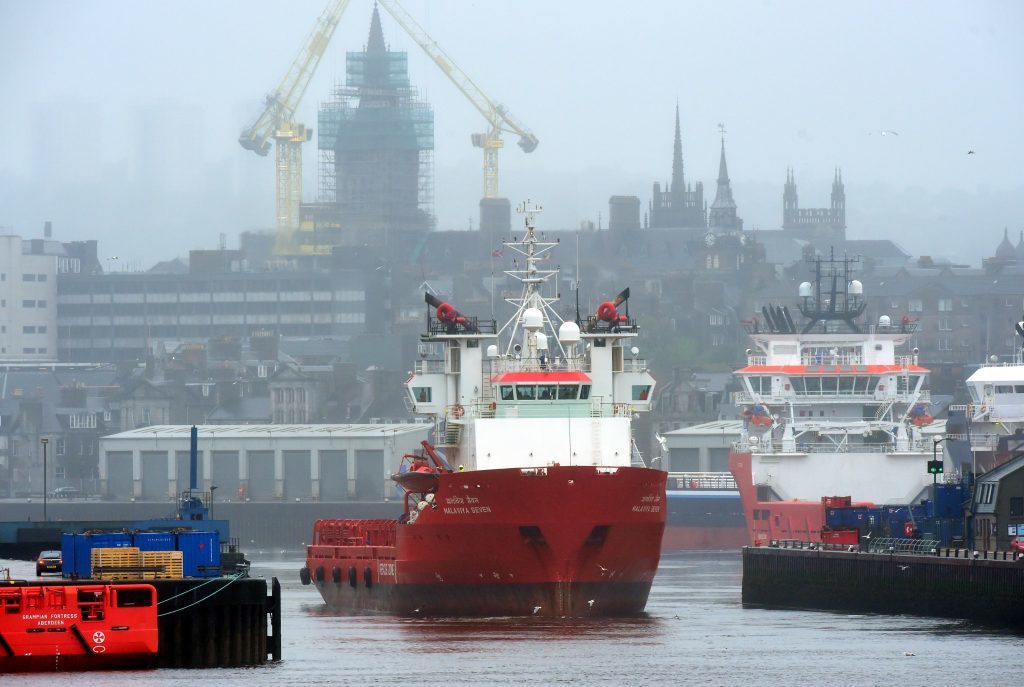 A total of 15 unpaid Indian nationals are owed a total of $250,000 by their employers, according to inspectors leading negotiations.
The Malaviya Seven has been docked in Aberdeen Harbour for more than 10 days after it was discovered staff had not been paid for the previous four months' work.
The International Transport Workers' Federation (ITF) said it has been helping the crew of the ship detained in Aberdeen with the crew said to be "in good spirits".
A spokesman for the body said: "A routine inspection by ITF officials of the Indian-owned and –flagged Malaviya Seven in Aberdeen, Scotland found that the 15 crew members had not been paid for
at least four months.
"A follow-up inspection of sister ship Malaviya 20 in Great Yarmouth, England found the same. In total, more than USD250,000 is outstanding to current and former crew members, who are all from India.
"The UK Maritime and Coastguard Agency has now detained the Malaviya Seven until all the crew's wages are paid, and is monitoring the situation of the Malaviya 20 and not allowing it to leave."
The wage negotiations are being done through an agent appointed by the owner, GOL Offshore.
The offshore supply vessel was detained at the same time as its sister ship, the Malaviya Twenty, which was stopped in Great Yarmouth.
At the time, the RMT union said the incident was an example of "modern day slavery" while Aberdeen MPs Callum McCaig and Kirsty Blackman wrote to Home Secretary Theresa May calling for a full investigation.
The Malaviya Seven is understood to have been chartered to carry out work for a number of companies, including BP, Dana Petroleum and Premier Oil.