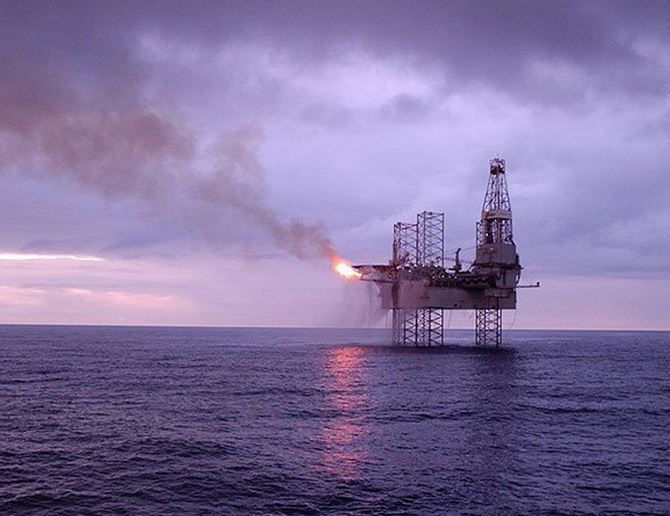 The chief executive of DNV GL said Britain's vote to leave the European Union will not cause the North Sea oil and gas industry to be shaken "completely upside down".
Elisabeth Torstad spoke to Energy Voice in a sit down interview at the company's headquarters in Aberdeen about the implications of the historic vote which has impacted commodities since the result of the decision last Friday.
The company will today officially open a state-of-the-art training centre at its large-scale testing and research facility at Spadeadam in Cumbria.
More than £3 million has been invested in the Spadeadam Testing and Research centre to enhance its offering to perform rarely available trials in a controlled and secure 'real-life' environment.
Torstad said it was "too early" to understand the full implications of Brexit but she said it wasn't surprised the move had added volatility to the market place.
She said:"I think it's too early to say what impact it will have overall on the UK continental shelf but I think that of course it adds right now an element of uncertainty and volatility to a sector which has already had its fair share of activity that way.
"On the other hand I think yes there might be changes but overall the British Government agencies and regulations and overall business environment will have a large part of stability.
"It's not like it's shaking it completely upside down there will be elements of change of course. It's not a revolution for the industry because it will operate within many of the main frame conditions as it has today and just the maturity of the business itself is one of those stabilising factors.
"I also think we're living in a global world as many of our customers and the industry is. Right now we've also seen the value of the pound decreasing which to some extent is a benefit for the UK sector, which has all the expenses and that can go the other way round, but some of that reflection of uncertainty is giving direct financial benefit – so there is a risk and a benefit associated with the risk which is kind of where we are.
"I think the UK sector will still be a mature stable market operating although I'm not underestimating the British uncertainty."
Torstad said the oil price decline in recent years had impacted the industry as it had driven itself to develop a cost which was not a "sustainable level" for operators.
But she said the sub $50 oil price had led companies to address streamlining costs.
She added: "However, part of what I see is that many oil and gas companies are using this situation to do things in a smarter way and a better way and really using the opportunity to rethink how they operate and what they do which is very healthy and very needed so it's not only cutting the costs but actually cutting complexity, which has been I would claim, a challenge when it comes to safety and when it comes to reliability because its been the complexity in how we've been operating as an industry.
"It's been so high that it has actually reduced the reliability of this to some extent. We are working to support the industry in standardisation and there's numerous good initiatives.
"I think actually I'm an optimistic person and to a large extent the industry is using this to come out in a better shape and I think there's a huge opportunity for that."
Torstad said there were key issues around standardisation, pointing to the challenges faced in standardisation of requirements for documentation of subsea installations.
She said over the last 10 years, the number of documents for the same type of installation has increased 10-fold.
The new Spadeadam will run full-scale experiments, using available test rigs, for a new DNV GL-led JIP, CostFX, to investigate cost-efficient explosion load descriptions for process areas.
The project, which is still open to new participants, is driven by a need to improve and align knowledge between HSE and structural disciplines on explosion load criteria.
Work carried out at the site, which is the largest facility of its kind in the UK, consists of confidential, large-scale, major hazard tests, including flammable gas dispersion, fires, explosions, pipeline fracture tests, blast and product testing in a safe and secure environment.
Hari Vamadevan, regional manager, UK and West Africa, DNV GL – Oil & Gas, said:"Although the oil and gas and other industries are facing challenging times, safety is one area which cannot be compromised and it is important that we provide an environment where research and training can be conducted safely, securely and confidentially."
Recommended for you

Windfall tax to be announced 'as soon as Thursday'