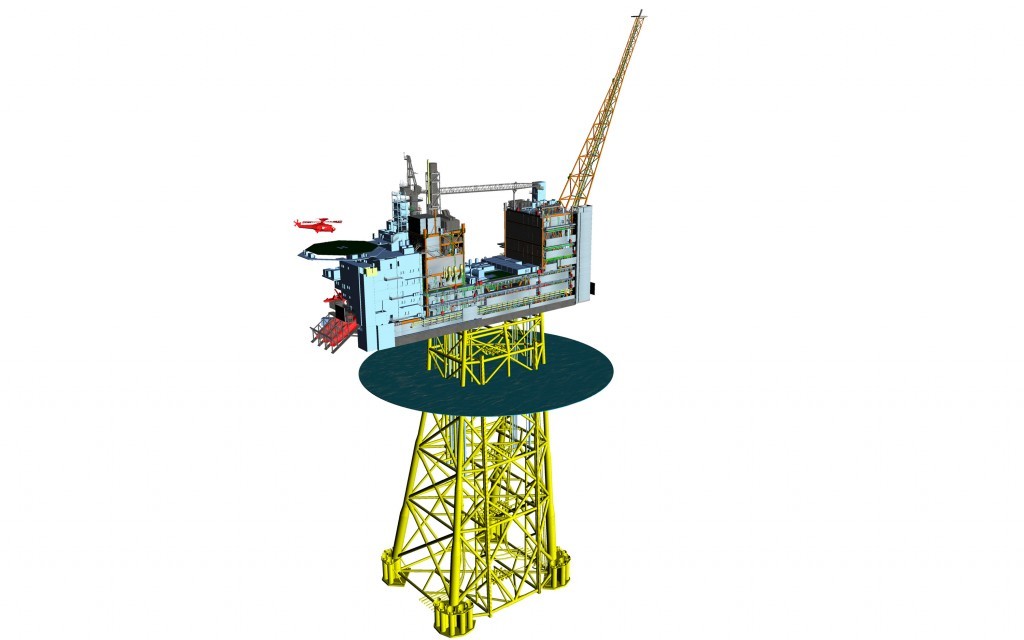 Statoil is said to have received partial consent to use parts of the Gina Krog facility.
The Norwegian Petroleum Safety Authority (PSA) said the field has been developed with an accommodation and processing facility on a steel jacket, while the wells are drilled from a mobile
drilling facility.
The partial consent from the safety body applies to the living quarters, cranes, pipeline and other parts of the facility required for activities in the phase up to production start-up.
Statoil must apply for partial consent to use the production facility in good time before production begins, said the PSA.
The Gina Krog field is in blocks 15/5 and 15/6 in the North Sea around 30 kilometres north-west of Sleipner A.