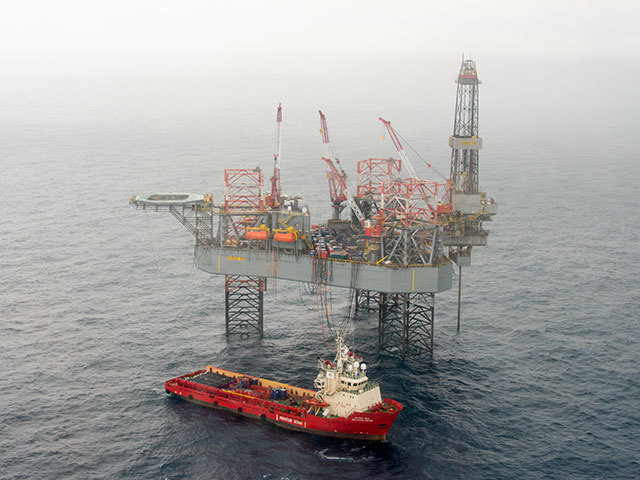 Ithaca Energy today confirmed its floating production facility (FPF-1) was only two weeks away from heading to its location on the North Sea's Greater Stella Area Development.
The FPF-1 was undergoing a modification programme in the Remontowa shipyard in Poland.
Chief executive Les Thomas said: "The FPF-1 works are now being finalised, with preparation and performance of the inclination test being the only work required prior to the vessel exiting the yard. We are delighted with the quality and completeness of the vessel, having achieved our key objective of completing the onshore scope in the yard and avoided costly carryover of unfinished work offshore.
"Our existing production business is performing well, with volumes running ahead of guidance and continued deleveraging being delivered ahead of Stella start-up."
The FPF-1's tow is expected to take three months.
Average production for the firm in the second quarter of this year was 9,800 boepd. The operator expects production to increase to 16,000 boepd once Greater Stella starts-up.
Approximately 9,400 boepd (48% oil) is hedged in the remaining six months of 2016 at an average price of $58/boe. In the first half of 2017, approximately 7,000 boepd (50% oil) is hedged at an average price of $60/boe.
Ithaca also managed to chip away at its net debt in the second quarter of this year, reducing it by $24million to $606million.
Its funding capacity comprises $300million unsecured senior notes and $430million bank debt facilities.
The Greater Stella Area is located in the heart of the Central Graben area of the Central North Sea. Ithaca's joint venture partners are Dyas and Petrofac. It contains 30 million barrels of oil equivalent of net proven and probable reserves.
Recommended for you

Tailwind confirms first hydrocarbons from North Sea Evelyn field