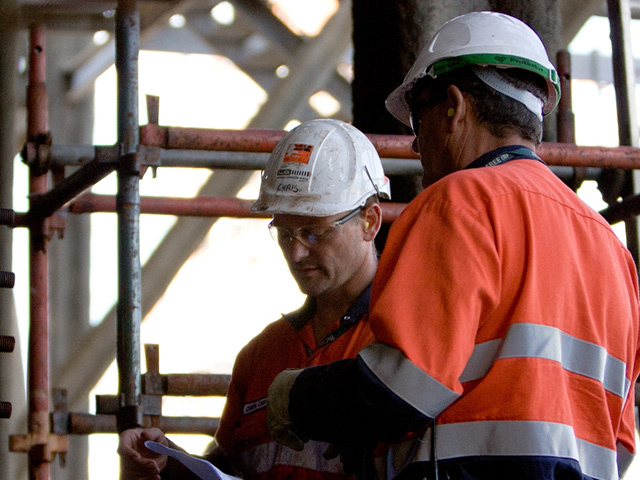 North Sea workers have voted in support of strike action across eight Shell assets as a dispute over pay and conditions rumbles on.
Talks between Unite, RMT and Wood Group broke down earlier this week ahead of yesterday's ballot.
Shell, Wood Group and industry body Oil & Gas UK  all labelled the move "disappointing".
Unions will now decide on their next move following the balloting of more than 200 workers from both RMT and Unite.
STRIKE ACTION: What we know so far.
The decision to strike could affect the Shearwater, Gannet, Nelson, Curlew, Brent Delta, Brent Alpha, Brent Bravo and Brent Charlie platforms.
Last night unions said the ballot results were "well over" the 50% turnout threshold with huge majorities in support of industrial action in the form of strike action.
Both Unite and RMT will now consult with Wood Group members across the Shell assets to discuss the "timing and nature" of the action.
John Boland, Unite regional officer, said: "Despite the best efforts of the full-time officials and workforce Shop Stewards to broker a deal with the company, talks have failed to find an acceptable deal for the workforce.
"We now find ourselves forced down the route of industrial action and in the coming days the workforce will determine the timing and nature of that action. That said, we remain available for talks should the company wish to consider an alternative offer.
"However, any talks must respect the workers and especially with regards to exercising their democratic rights in a dispute situation."
Unions decided to ballot their workers in May after initial talks regarding 30% pay cuts across the eight assets failed to provide a solution.
Wood Group's chief executive of its eastern region business unit, Dave Stewart, said it would continue to try and reach an agreement with its employees and unions.
He said: "We are extremely disappointed with the outcome of the ballot. Throughout the extensive consultation with our offshore employees we have been fair and transparent, addressing every significant concern that our employees and the unions have expressed.
"We have met with the unions 11 times, and also with shop stewards and communication representatives. In addition, senior management have visited all those platforms involved to engage directly with the workforce.
"Safeguarding long-term employment opportunities for our employees on these assets is our priority and proposals regarding changes to terms and conditions have been reviewed with this as our firm focus.
"The unions have acknowledged this is a challenging time for the industry. We fully honour the Offshore Partnership Agreement in place with the OCA and many of our offshore employees working on these assets are paid significantly above the agreed rates."
Unite workers voted 99.1% in favour of industrial action while 98.5% of RMT members voted to support industrial action.
Shell's vice president of its Upstream operations in the UK and Ireland, Paul Goodfellow, said: "We are disappointed that the dispute has reached this stage. We hope that Wood Group's employees and management can resolve their issues.
"Our priority is to ensure that the safety of our people and assets will not be compromised during any industrial action."
The oil major started making staffing back-up plans. Read more here.