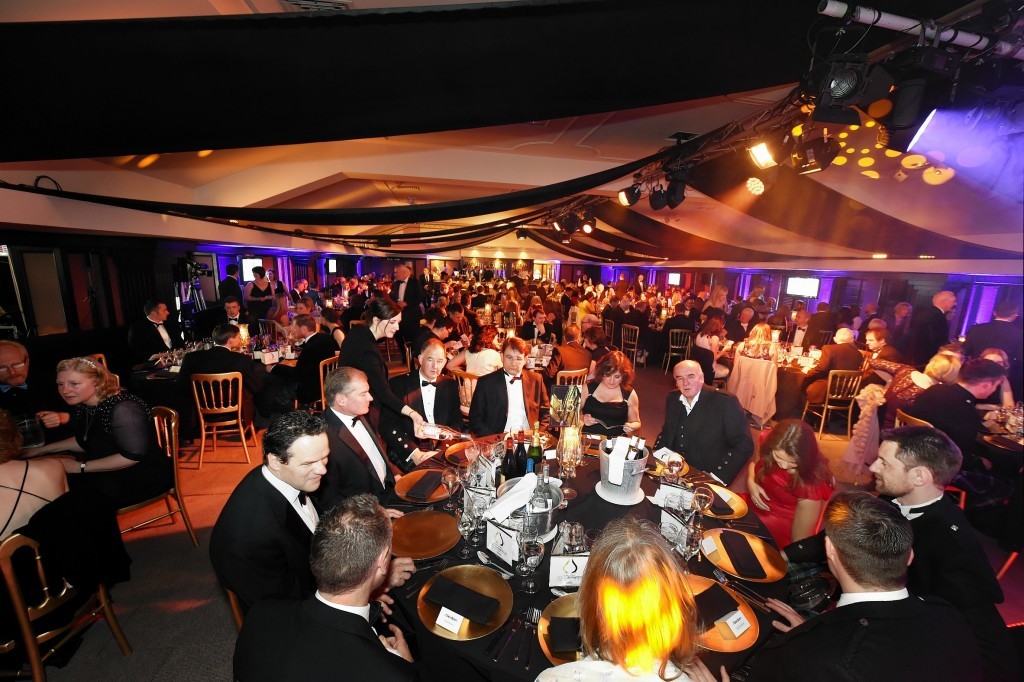 The contenders for the Press and Journal's Gold Awards can be revealed today – and competition for the top accolades has already been even hotter than it was last year.
Judges agonising over their shortlist selections have had to weigh up three times as many entrants as they did for the inaugural ceremony in 2015.
And they believe the sheer volume of nominations – as well as the quality – is testament to the resilience of the offshore sector in even the toughest times.
One of them, former Oil & Gas UK chief executive Malcolm Webb, said: "The Press and Journal deserves to be congratulated for providing the platform to celebrate these remarkable human and corporate stories of excellence."
Mr Webb added: "I was greatly impressed by the number and quality of the nominations for the Gold Awards.
"I see this as another great demonstration of the resilience of the UK oil and gas industry.
"In these nominations I saw see people and companies not only facing up to the many challenges of the current downturn, but also showing a strong determination to come through it in even better shape than before.
"It is this spirit and vision which will see our industry and Aberdeen prosper again."
Fellow judge Kevin Milne, of title sponsor Aberdeen Asset Management, added: "Judging the Gold Awards is very inspiring.
"It gives a different, in-depth perspective to the work ongoing in the industry during what are very challenging times.
"The calibre of the entrants this year is extremely high and it's never easy to select finalists and winners from such a group of entries.
"It shows what an excellent pool of talent we have across the entire oil and gas industry."
Professor Rita Marcella hailed the entrants' ability to rise to the challenge of a low oil price environment.
She said: "I think it is enormously encouraging to see that, despite the current challenging economic climate, the calibre and quality of the shortlisted individuals and companies has been outstanding – with evidence of growth, of ambitious strategies for the future, of commitment to the workforce and of innovation and enterprise."
Iron Maiden frontman and entrepreneur Bruce Dickinson will be the night's keynote speaker. BBC Breakfast team member Steph McGovern will host the glittering event.
Aberdeen Journals editor-in chief Damian Bates said the night was an opportunity for the oil and gas industry to look for inspiration from outside the sector's confines.
"This is an industry which has built a reputation on resilience in the face of incredible adversity," he said.
"The Gold Awards is a night to recognise, celebrate and reinforce that spirit of never giving up.
"We had an incredible number of entries this year and those shortlisted should be truly proud of their achievement.
"On the night, we have a true rock star keynote speaker. It's an opportunity for us to look outside this sector – which can be guilty of navel-gazing – for some entrepreneurial inspiration.
"It's shaping up to be a must-see night and tables are going fast. Come help us celebrate what makes the north of Scotland and this industry true trailblazers."
On the night, a special recipient will be inducted into the Gold Awards' Hall of Fame, joining last year's winner, Professor Alex Kemp.
The Gold Awards judges are Alan Dick, vice-president of industry and technology at Simmons & Co; Mr Milne, who is group treasurer of Aberdeen Asset Management; Prof Marcella, dean of faculty of RGU's Aberdeen Business School; industry veteran Mr Webb; Energy Voice editor Rita Brown; and Jeremy Cresswell, the Press and Journal's energy editor.
The Gold Awards will take place on Thursday, September 8, at the Marcliffe Hotel.
To book a table or individual places for the evening, which will start with a drinks reception at 7pm, contact
Victoria Tait on 01382 575631 or Victoria.tait@ajl.co.uk
Visit www.pandjgoldawards.com for more information.
Spirit and vision which will see our industry and Aberdeen prosper again
P&J Gold Awards: Finalists
Large Company of the Year
Maersk Oil North SeaNexen Petroleum UK LimitedApache North SeaExpro
Small Company of the Year
TRAC Oil & Gas LtdOptimus (Aberdeen) LtdAISUS OffshoreChurchill Drilling Tools (Rentals) LimitedMatrix Risk ControlWell-CentricITC Hydraulic Services Ltd
Best Employer
Entier Limited EnerQuip LtdMarine Technical Limits LtdTRAC Oil & Gas LtdIndigo Technologies
Innovation Award
Churchill Drilling Tools (Rentals) LimitedUTEC SurveyStep Change Engineering LtdAiken GroupBlaze Manufacturing Solutions LtdSky-Futures
Emerging Industry Leader
Murray Kerr – SengSArran Mackie – SurecleanNew Energy AwardEC-OG (East Coast Oil and Gas Engineering)TRAC Oil & Gas Ltd