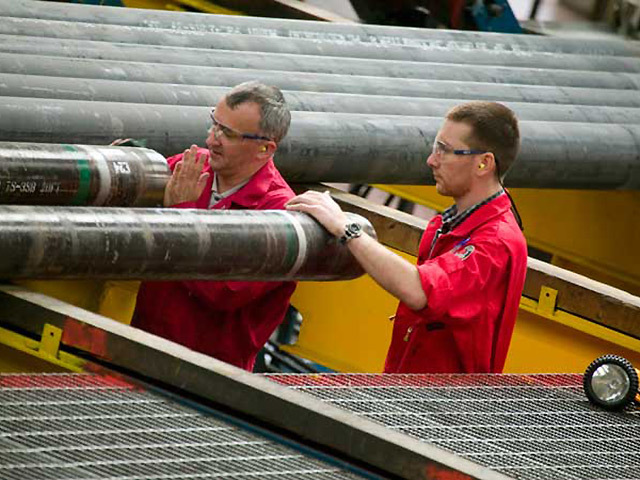 North Sea oilfield service firm Hunting said yesterday it had slashed its workforce by nearly half in the past 18 months.
The scale of job-cutting was revealed in the London-headquartered company's latest trading update.
Hunting said it had about 2,200 people employed across its operations on June 30, reflecting a 45% reduction since January 1, last year.
The company added its job cull had led to cost savings worth about £70million annually.
Figures released by Hunting in March showed the group reduced its global headcount by 30% to 2,784 last year as part of cost-cutting brought in amid a severe slump in drilling activity.
A spokeswoman for the firm at that time said nearly 100 workers at sites in Aberdeen and Portlethen had been laid off, leaving about 350 employees in the north-east.
The latest group-wide total means nearly 600 jobs have been shed across Hunting's global operations since the start of this year.
As well as the UK North Sea, Hunting is active in Canada, China, Indonesia, Mexico, Netherlands, Saudi Arabia, Singapore, South Africa, Thailand, the United Arab Emirates and US.
In yesterday's first half update, Hunting said its balance sheet remained strong and net debt at the end of June had reduced to about £68million.
But it also revealed major changes to the firm's revolving credit facility (RCF) in light of much-reduced capital spending plans.
Amended terms and covenants in place until June 30, 2018 include a 40%-plus reduction in the size of the RCF – now worth about £150million – and the lender taking a security charge over property owned by the group in the UK and US.
Hunting has also committed to frequent checks on whether it is meeting its cash flow targets, a £22.7millon annual cap on capital spending and a suspension of dividend payouts.
Chief executive Dennis Proctor said: "Hunting is seeing a level of stability returning to its core markets, which coupled with increased customer inquiries indicates potential for a more positive short to medium-term outlook for the group.
"With the conclusion of our bank discussions, Hunting remains adequately funded with the continued support of our lenders."
Hunting said its trading performance during the first half of the year remained weak, given the current market environment.
It added: "Guidance given on full year revenues, being 30% to 40% below that of 2015, remains dependent on an improving market in the latter part of the year.
"Cost-cutting initiatives have continued to be implemented across all businesses to curtail losses, and capital expenditure has been reduced to essential spend only in order to conserve cash."
Hunting, which is due to report first half results in September, saw underlying pre-tax profits slump to just over £7million last year, from £161million in 2014, after revenue slumped by more than 40% to £614.5million.
Recommended for you
X

The week's top stories with Energy Voice's Friday Five