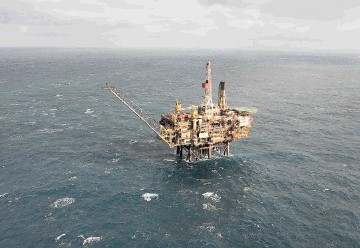 North Sea offshore workers will begin the first strike action in a generation.
Around 400 staff members employed by Wood Group will carry out the 24-hour industrial action on seven of Shell's North Sea assets.
An overtime ban began yesterday ahead of today's strike.
The move is being taken as workers disagree with changes to their pay and conditions which Wood Group is looking to implement.
It is understood those union members involved on the seven Shell platforms will go to designated areas.
However, should there be an emergency situation offshore, they will respond.
The action will take place on the Shearwater, Gannet, Nelson, Curlew,Brent Alpha, Brent Bravo and Brent Charlie assets.
Despite renewed talks even as late as last Friday, both members from Unite and RMT will take part in the action.
Workers have claimed they are facing up to 30% cuts which has been denied by Wood Group.
One worker spoke to Energy Voice and said the changes to his contract would see his salary reduced by up to £20,000.
He claimed low morale on the Shell assets was creating a "ticking time-bomb" offshore.
Wood Group has insisted the changes to contracts are being made during an "extremely challenging" time for companies amid the global decline in oil price which began in 2014.
Senior management met with workers on assets at the weekend as the company continues to try and engage with its workforce.
Shell has said the strike action, which is expected to be the first wave, will not impact on its production.
Dave Stewart, chief executive for Wood Group's eastern region business unit, said: "Our employees' safety and wellbeing remains our top priority and our commitment is to ensuring it is not compromised during industrial action. Although we are extremely disappointed that industrial action will be taken, we respect the right of those employees who choose to do so.
"Our firm focus remains on reaching a resolution, which meets our mutual goal of sustaining these jobs for our employees in the North Sea now and in the future, against the backdrop of an extremely challenging climate created by the sustained low oil price.
"We are continuing to engage frequently, proactively and openly with our employees and the unions. We met with union representatives on Friday and senior management have visited impacted installations over the weekend to talk with our people, with the clear aim of positively progressing discussions towards reaching a resolution."
Wood Group signed a new three-year contract extension with Shell earlier this year.
Recommended for you

'Staggering situation' as UK regulators not investigating North Sea rig incident