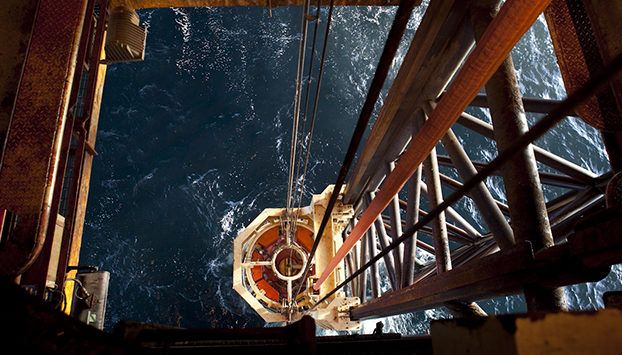 The Scottish Government has no idea how many apprentices have lost their jobs because of the North Sea crisis.
Energy Voice's sister publication, The Press and Journal,can reveal the SNP administration at Holyrood cannot say how many young north-east workers have been made redundant amid the oil price collapse.
Scottish Labour's Jackie Baillie said the admission "underlines" Nicola Sturgeon's government's "poor response" to the downturn in the sector.
Estimates suggest thousands of people have lost their jobs since the beginning of 2015, but it is unclear how many of these are young workers.
Last night, the Scottish Government insisted it was doing everything it could to help people made redundant in the north-east.
But Ms Baillie said: "This underlines how poor the SNP's response to the oil jobs crisis has been.
"After months of ignoring the impact of the falling price of oil on jobs and the economy in the north-east because it was politically embarrassing to them, the SNP promised to support apprenticeships.
"Yet they can't even tell us how many apprentices have lost out since the fall began.
"We need real action to protect jobs and public services in the north-east."
Ms Sturgeon announced the creation of the Energy Jobs Taskforce in early 2015, with the aim of helping those who lost their jobs find other work.
But she faced criticism after the Press and Journal revealed she had failed to meet its chief for more than six months last year.
The taskforce had been due to wind-up at the end of 2015, but Ms Sturgeon announced earlier this year that it would continue indefinitely.
In a response to a parliamentary question, Minister for Employability and Training Jamie Hepburn said it was not "possible to accurately report on how many apprenticeships have been lost".
A spokeswoman for the Scottish Government added: "As the minister has previously highlighted, it is not possible to accurately estimate the number of apprenticeships lost as it covers apprenticeships which would have been created had
the reduction in the price of oil and gas not occurred."
She said it was a "challenging time" for the North Sea, but insisted the government was working to protect apprentices, including through the Adopt an Apprentice scheme, which gives oil and gas firms incentives to employ young workers.
She added: "As at July 4, 39 applications for support through the enhanced Adopt an Apprentice initiative had been approved.
"Oil and gas apprentices who are unable to find new employment will also be able to complete off-the-job training at a college or through other providers."​
Recommended for you

BBC documentary to address 'fight' over North Sea oil amid climate action