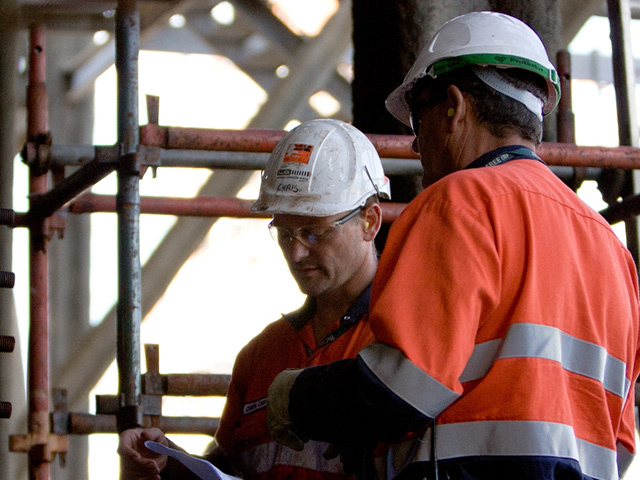 Talks are continuing between unions and Wood Group as workers move into the second day of a North Sea strike.
It is understood both the company and RMT and Unite unions have been in continued discussion to find a resolution to the dispute over pay and conditions.
The 48-hour strike is the third instalment of industrial action to take place since Wood Group employees voted overwhelmingly in support of the move for the first time in 28 years.
Shell revealed yesterday it was going ahead with planned stoppages on two of the seven assets affected by the dispute.
The maintenance work on both the Nelson and Shearwater platforms is expected to last until next week.
Wood Group has said it is "hugely disappointed" by the continued industrial action which will resume on Sunday with two three hour stoppages in the morning and evening.
It said it had been making "constructive" engagement with the unions over the weekend prior to the strikes going ahead.
Last night the Offshore Coordinating Group (OCG) which was set up in the wake of the oil downturn, said it "strongly" backed the continued strike action taken by workers.
Around 400 workers have downed tools on the seven platforms.
Steve Doran of the OCG and Nautilus said it was "hugely disappointed" with Wood Group's "unreasonable and provocative" approach to negotiations.
He said: "The oil and gas unions have always understood the pressures on operators and contractors resulting from the low oil price but the Wood Group isn't even pretending that the pain will be evenly shared.
"It is essential that the Wood Group returns to negotiations immediately and with an open mind."
But Wood Group boss Dave Stewart said unions must show a "willingness" to reengage with the company with a "clear objective of reaching a resolution".
The chief executive of the company's eastern business said: "We are hugely disappointed that industrial action is progressing despite the significant movements made and what we believed was constructive, continued engagement with
the unions over the weekend and on Monday.
"We had agreed to suspend the implementation of the terms and conditions currently proposed to enable further detailed discussions with our employees and the unions.
"We believed the unions had also agreed to this during our meeting on Monday, which was attended by union representatives, shop stewards and Wood Group management. We were extremely disappointed by the last minute change to what we feel was a very constructive way forward and are actively seeking clarity on why this decision was taken."