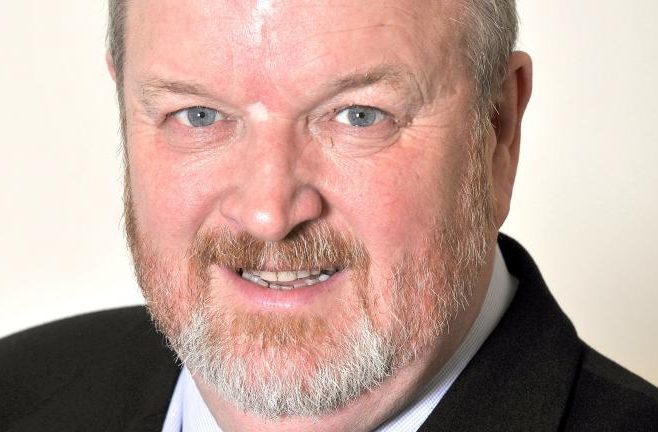 Labour's shadow Scottish Secretary will meet with shop stewards from the North Sea oil and gas industry as strike action rumbles on across seven of Shell's North Sea assets.
The MP Dave Anderson is in Aberdeen today as his party focuses on understanding and responding to the current challenges the industry faces.
Earlier this week, unions announced additional 24-hour strike action dates.
Wood Group is currently trying to negotiate new contracts with its staff as it looks to make changes to pay and conditions.
The politician will speak with Unite shop stewards who represent some of the Wood Group workforce involved in the strike action.
He will also meet with members of the Offshore Coordinating Group (OCG) which was created this year amid concerns over offshore safety as well as Labour members from Aberdeen City Council.
Ahead of his visit, Anderson said:" Labour is focused on working with unions and employers to ensure that we can maximise the economic opportunities from the North Sea. I am coming to Aberdeen to listen and to help.
"However one thing is certain – if the industry is to thrive, we need companies to co-operate with their workers and treat them fairly. I am very pleased to be able to meet trade unionists standing up for their rights.
"In the North Sea and right across the country, we need an economy that works for the many and not just the few."
Unite's Scottish Secretary Pat Rafferty said the union was "very pleased" the politician had accepted an invitation to meet with unions.
Labour economy spokesman Richard Leonard said: "The SNP government must not repeat the mistakes they made when the oil price fell where they refused to act because it was politically embarrassing for them.
"When the time comes, we should be ready to make the most of opportunities that decommissioning will bring.
"The industry has a current market value of between £30 billion and £40 billion in the North Sea. Those are opportunities for our economy which we must grasp.
"The SNP government must outline a strategy to bring this investment here and Labour believes that the north-east is excellently-placed geographically and has the skilled workforce to compete for these projects."
Recommended for you

Business leaders including Sir Vince Cable react to Aberdeen Budget package