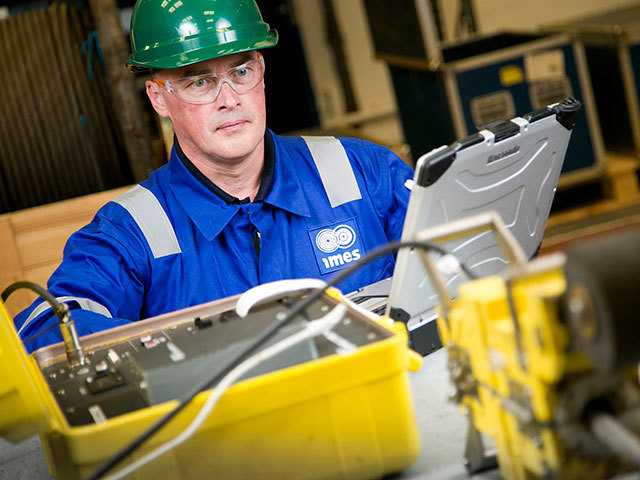 KPMG have been appointed as administrators for IMES Limited after the company went into administration.
The trading business and certain assets of IMES have now been acquired by Seanamic Group.
All 49 of the firm's employees have been transferred as part of the transaction.
There are 23 employees in Aberdeen with a further six at the company's depots in Rosyth, seven in Sheffield, six in Portsmouth and seven staff members in Plymouth.
The company provides specialist inspection, examination and engineering services for customers in the oil and gas, defence and industrial markets.
In a statement, joint administrator Blair Nimmo and Geoff Jacobs said the firm had been hit by the global decline in oil price as client orders dropped from operators within energy sector.
IMES had a turnover of around £5million and had been cash generative in 2014 before it was impacted by the changing marketplace last year.
Blair Nimmo, Joint Administrator and UK Head of Restructuring for KPMG, said:"In these difficult times for the oil and gas sector in particular, we are pleased to have concluded the sale to Seanamic Group, which will safeguard the jobs of the Company's employees, preserve customer service and provide the best available outcome for all stakeholders of IMES Limited. We wish the purchaser every success in taking the business forward.
"The administration of IMES is another example of the current challenges in the oil and gas sector whilst also demonstrating that there is appetite for investment in stressed and distressed businesses in the sector."