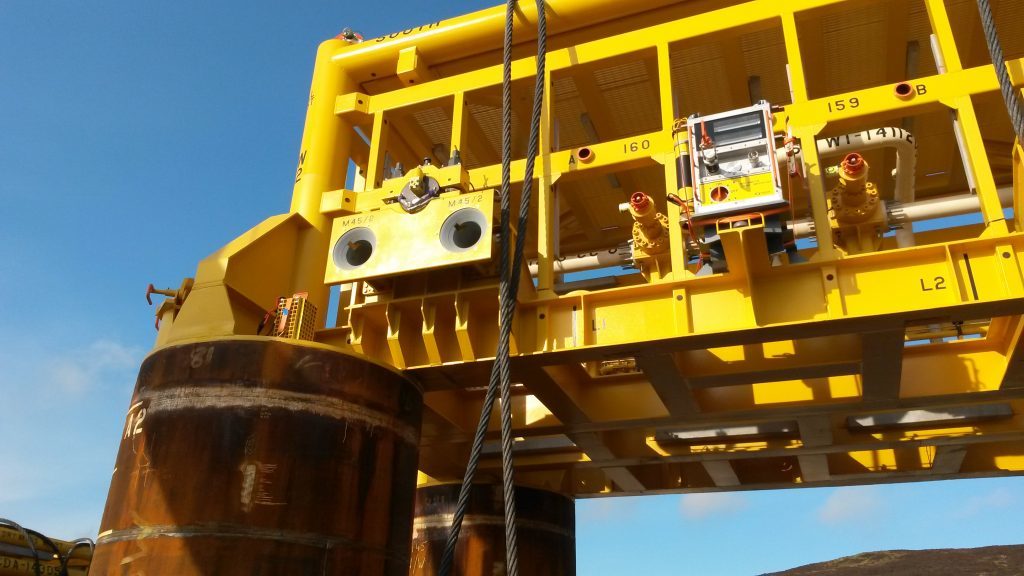 A new piece of kit developed by Aberdeenshire subsea service company Ashtead Technology has been put to work on BP's Quad 204 project.
Quad 204 involves redeveloping the Schiehallion and Loyal fields, 110 miles west of Shetland, with the aim of squeezing another 450million barrels from them. Read more about the project here.
Ashtead's deflection monitoring system (DMS), launched earlier this year, was used to collect data needed for the safe installation of manifolds at depths of 400 metres.
The manifolds were in place within 24 hours of the technology being deployed, according to Ashtead, which employs 75 people in Aberdeen, London, Houston and Singapore with agents in Abu Dhabi, Australia and Stavanger.
The entire project was controlled remotely via radio frequency and acoustic data links, removing the need for divers to get involved.
Ashtead chief executive Allan Pirie said: "Whilst subsea structures look robust and are designed to last decades, they can be easily damaged during installation and incorrect orientation can lead to stress on flowlines and jumpers.
"In today's increasingly harsh exploratory environments data is key. It allows us to ensure subsea structures are installed to meet the differing complexities of developments around the world, offering long-term reliability and safety.
"Our DMS was designed to provide a versatile platform for improved cost and safety performance, whilst reducing technological and operational risk and capturing key information that can extend the life of subsea assets.
"Quad 204 represents one of the most significant projects ongoing in the region and we are honoured to have been able to support BP with an integrity management solution for such an important field development."
Recommended for you

West of Shetland: The projects in the UK's oil and gas hotspot