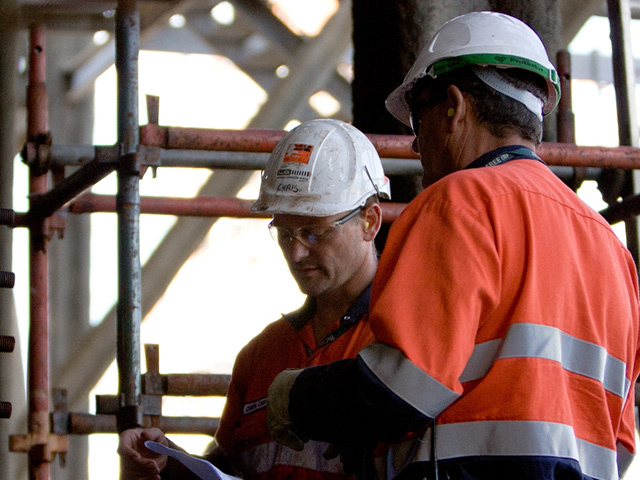 Wood Group and trade unions yesterday remained tight lipped on the progress of crunch talks intended to settle a dispute involving North Sea workers.
Several hundred Wood Group employees were engaged in industrial action in recent weeks over cuts to pay and allowances.
But on Thursday the RMT and Unite unions called off further strikes after agreeing to restart negotiations with the Aberdeen-based energy service firm.
For its part, Wood Group said it would put off introducing changes to workers' conditions for the duration of the talks.
In a joint statement published, Wood Group, RMT and Unite said a number of "full-day" meetings would take place over the coming weeks.
They said "fresh talks" would give employees, in particular, a chance to shape the "future of the North Sea".
All three parties said the process would start early this week.
They also said no public statements would be made while the negotiations were on-going, in the interests of facilitating "open and honest discussions".
A spokeswoman for Wood Group declined even to confirm whether negotiations were close to getting under way when contacted yesterday.
RMT regional organiser Jake Molloy yesterday reiterated that no information would be forthcoming until the talks were over.
Regional representatives from Unite were not immediately available for comment.
The strike, the first in the North Sea in more than a generation, started late last month after negotiations broke down between Wood Group and both unions.
Union bosses said their members were facing cuts in pay and allowances of up to 30%.
Wood Group said it was committed to sustaining North Sea jobs against the backdrop of an extremely challenging climate.
An overtime ban was called on July 25, followed a day later by a 24-hour-long strike by about 400 Wood Group employees stationed on seven Shell platforms.
The programme of industrial action affected the Brent Alpha, Brent Bravo, Brent Charlie, Curlew, Gannet, Nelson and Shearwater platforms.
A series of three-hour stoppages were held in the following days and a 48-hour strike was to be staged at the end of last week.
Workers were also set to down tools yesterday and over the coming three weeks, but unions cancelled those plans on Thursday night with the promise of a resumption in talks.
Recommended for you

Medics on Shell North Sea platforms to be balloted on strike action