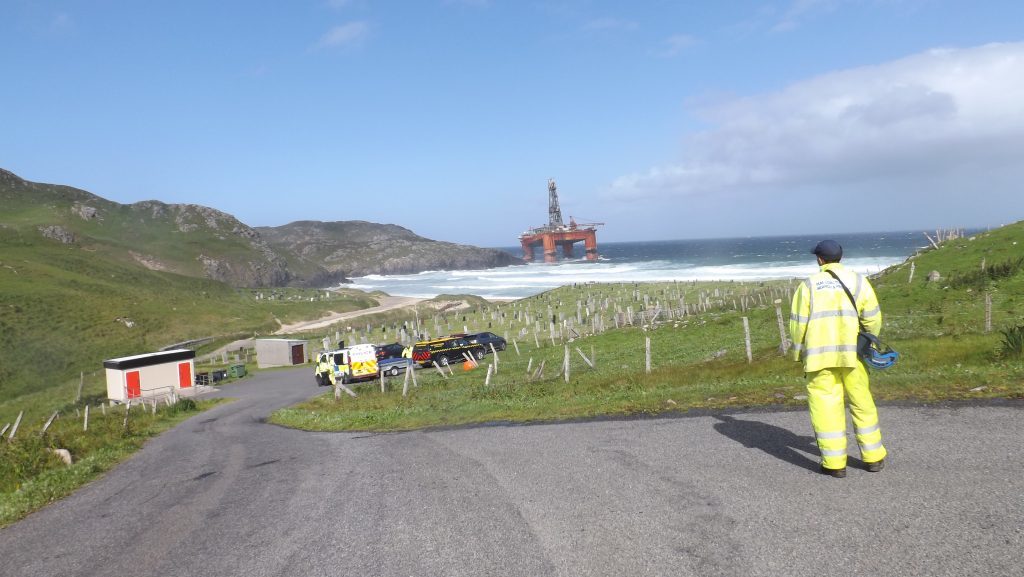 The salvage team on the Transocean Winner today plans to hook up a second towline to the rig, which is grounded off the Isle of Lewis.
The remaining 137 metric tonnes of diesel fuel on board the rig will also be transferred to tanks above the waterline later today, weather permitting, as preparations continue for the refloat.
Smit Salvage carrying out a stability analysis to make sure Winner has sufficient buoyancy.
A 984ft exclusion zone covering the sea and sky around the rig remains in effect, which means no unauthorised aircraft or drones are permitted in the area, although other aircraft have been brought in to assist the salvage operation.
Hugh Shaw, the secretary of state's representative for maritime salvage and Intervention, said: "We appreciate that there remains huge interest in the rig but we've put the exclusion zone in place for safety of the salvage teams and the public too."
Mr Shaw will be answering questions from local residents and other interested parties at Carloway Community Centre at 8pm tonight.
Representatives from Transocean and the Western Isles Emergency Planning Coordinating Group are also expected to attend.
An exercise to test out procedures in the event of any diesel oil being spilled will start at around 9am tomorrow.