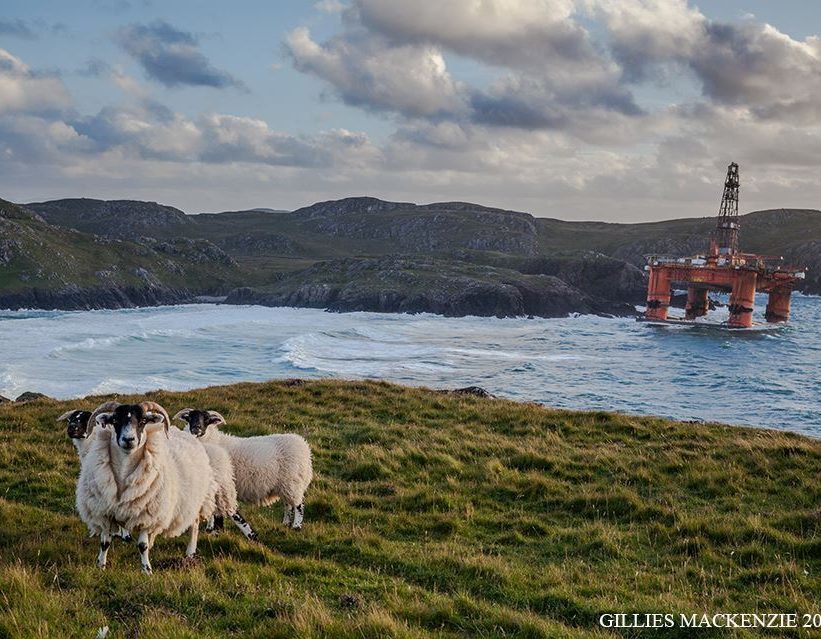 Officials plan to refloat the oil rig grounded in the Western Isles on Monday night.
The attempt to move the giant semi-submersible Transocean Winner will take place two weeks to the day it was blown ashore on Lewis in severe weather.
The towline between the rig and its tug was lost en route from Norway to Malta amid high winds and heavy seas and the installation grounded on the western side of Lewis, sparking pollution fears over its fuel tanks.
The Maritime and Coastguard Agency (MCA) said: "Transocean plans to refloat the rig over the high water on Monday.
"The rig will then be towed to Broad Bay on Lewis and will remain there until it is in a stable and fit condition to be towed or transported to a suitable repair facility."
Hugh Shaw, the Secretary of State's Representative for Maritime Salvage and Intervention said: "Good progress is being made in this operation.
"The plans for the refloat are in place although this is dependent on the salvage team being able to recover enough buoyancy to enable the rig to refloat safely.'
It is understood that the Western Isles Emergency Planning Co-ordinating Group is discussing plans to enable people to visit and view the rig refloat safely and will issue information on Monday.
The rig grounded with 280 tonnes of diesel on board and two of its four fuel tanks were damaged in the incident, resulting in the loss of up to 53,000 litres of fuel most of which is thought to have evaporated.
The remaining 200 tonnes of hydrocarbons, mainly diesel oil with small amounts of base oil and brine, were transferred from the rig to the supply vessel Olympic Orion on Saturday.
The MCA said no pollution has been reported or observed and plans to send an aircraft over the rig and surrounds to confirm the area is free of contaminants.
A Marine Accident Investigation Branch investigation has been launched into the rig's grounding and loss of tow.
Recommended for you

Dana submits draft plans for Western Isles decommissioning