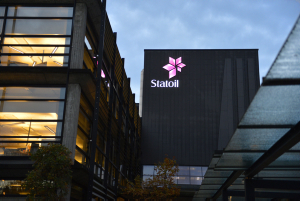 Norwegian energy giant Statoil has bought a 70% stake in a UK North Sea licence for $2million.
The deal also gives Statoil operatorship of P.2170, which lies in the Outer Moray Firth region, an area containing the Buchan, Buzzard and Ettrick oil discoveries.
Prior to the transaction, the licence was 60% owned by Jersey Oil and Gas and 40% by Cieco Exploration and Production.
If the Oil and Gas Authority approves the deal, Statoil will hold 70%, Jersey 18% and Cieco 12%.
The acquisition would see Jersey net $1.2million.
Statoil has agreed to put $25million towards the cost of the first exploration well, with drilling planned for 2017.
The licence area contains two oil prospects with combined estimated volumes of more than 500million stock-tank barrels.
Jenny Morris, Statoil's head of UK exploration, said: "The opportunity looks promising and we are looking forward to further evaluating the data to assess the feasibility of testing the prospect.
"It adds additional acreage and volume potential to our UK portfolio and we could potentially drill this prospect next year."
Jersey chief executive Andrew Benitz said: "We are delighted to have secured a farm-out partner of the calibre of Statoil.
"The P.2170 Licence area has significant exploration potential for the discovery of oil and we look forward to drilling one of the prospects with our partners, potentially next year.
"This farm-out deal exposes our shareholders to 18% of a prospect with significant potential and a carry in respect of the costs of the budgeted exploration well.
"Individual prospects of this materiality are increasingly rare in the North Sea and to have a leading international operator such as Statoil joining our partnership group, serves to demonstrate the significant value-potential of this asset.
"We continue to deliver on our strategy of managing and de-risking our existing exploration portfolio whilst actively seeking to acquire interests in more mature producing assets."
Recommended for you

Turbulence at helicopter firm CHC amid management shakeup