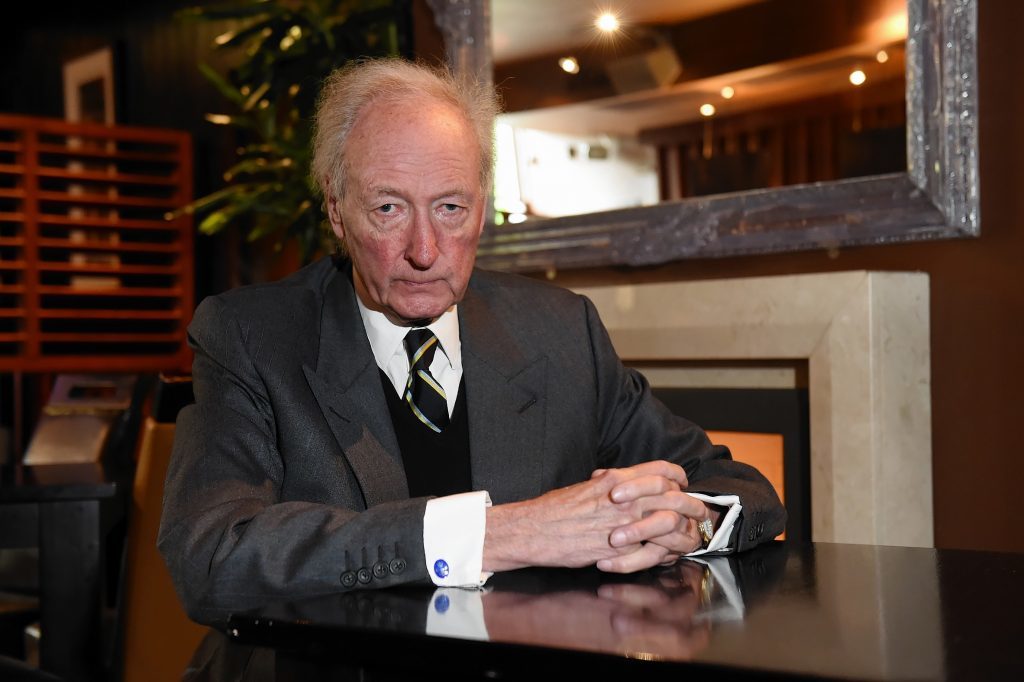 The UK's Southern North Sea could be "one of the most prospective offshore gas areas in the world" if the government gets its policy right, according to Algy Cluff.
The head of Cluff Natural Resources made the comments as his company's half year results were released.
The firm revealed its block in the Southern North Sea, P2248, has aprospective resource estimate in excess of 3 TCF of gas – the same amount of gas used for the UK's total annual consumption.
"The UK gas price has been encouragingly stable recently," Cluff said.
"The Southern North Sea geology is highly prospective and in the Southern North Sea there exists infrastructure together with access to market. I believe that these factors, combined with a benevolent government attitude, would render the UK's Southern North Sea one of the most prospective offshore gas areas in the world."
He added: "For those of us whose destiny is linked to the UK North Sea, the saga of Brexit has resulted in a completely new slate of Ministers in a new Ministry led by a Prime Minister who clearly has new ideas about energy policy. Whether these ideas will embrace a determination to revive the North Sea will soon be evident, and you can be assured that your management have made the appropriate representations."
Cluff said the exploration region was evolving into its second phase.
"The North Sea, in our judgement, still contains much undiscovered oil and gas, but it is evolving into a secondary phase which will rely on the independent or smaller companies to conduct exploration, rather than the majors," he said.
"We are accordingly hopeful that the new Secretary of State for Business and Energy will recognise this and offer assistance. That could be achieved simply by the removal of, or even reduction in, proposed subsidies amounting to billions of pounds of taxpayers' money for new offshore wind farms many of which are foreign owned and in some cases sterilising access to gas from geology in the Southern North Sea.
"Just a fraction of that subsidy could be made available by, for example, the Oil and Gas Authority participating as a joint venture partner in exploration wells, with the percentage of the other participant holder(s) being determined by the financial need of the participating company. If such a concept becomes a reality, I can foresee a large amount of exploration activity occurring rapidly with enormous benefits to the UK's energy, security, wealth and employment."
The firm's nimble and debt-free state will allow it to leverage the North Sea's potential in a way that other company's can't, according to the company boss.
"While many larger oil and gas companies are faced with levels of debt and work commitments which are unsustainable, our company remains debt free and without onerous work commitments," Cluff added.
The firm currently has a cash balance of £955,000.
A company statement read: "In the preliminary results statement for the year to 31 December 2015 the Company stated that based on the cash balance at year end, the post year end equity fundraising and the company's commitments, the Company has adequate financial resources to cover its budgeted exploration and development programme at least until the end of 2016. Based on cash balances at 30 June 2016 and the company's commitments, the funding position remains unchanged. Further funding will therefore inevitably be required to allow the Company to fully implement its strategy beyond this period and it therefore anticipates that further funds will be raised, most likely by way of equity, as it has successfully done in the past."
Recommended for you

North Sea infrastructure could get fresh lease on life with hydrogen production