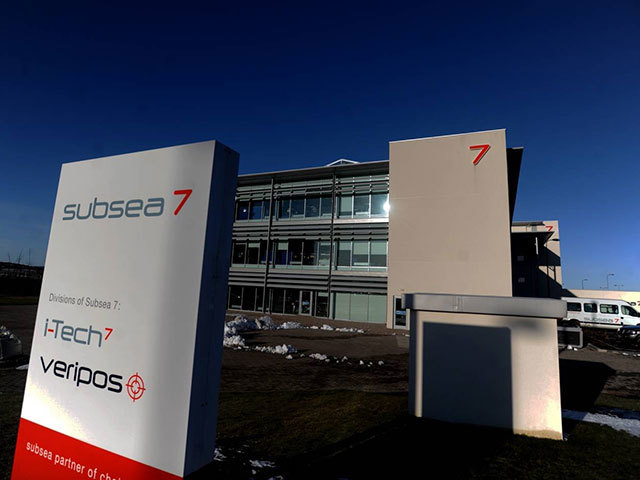 Subsea 7 said it is still reviewing its lease opportunities almost a year after it beginning downsizing its staff and closing its West Campus building.
The company revealed in October last year it would be downsizing its Aberdeenshire office as it looked to streamline costs during the oil price decline.
Instead, the firm said it would "optimise" its other buildings.
A spokeswoman for the company said most staff had now been moved from the West Campus and moved to both the East Campus and its Greenwell site.
Subsea 7 would not confirm how many staff members the move had affected.
READ: Subsea 7 begins consultation on North Sea jobs
A spokeswoman said the firm was "actively reviewing lease opportunities".
Subsea 7 currently has its east and west complex as well as its workshop and sports centre based in Westhill.
The Oslo-listed company does not own the West Campus building, but had been leasing it out.
A sign offering the leased spaced can be seen outside of its current premises.
Last year, the offshore service giant announced a deal worth £156million for extra work in the North Sea.
Aberdeen, which is known as a hub for subsea excellence in the UK, has made the Westhill area on the outskirts of the city its "subsea hub".
A number of companies operate in the complex including ROVOP, Subsea UK and Technip.
In 2012, the area was crowned as a global centre of subsea excellence.
It is known in the industry as 'SURF City' a term which recognises the main components of the industry including subsea umbilicals, risers and flowlines which for a major part of the work undertaken in Westhill.