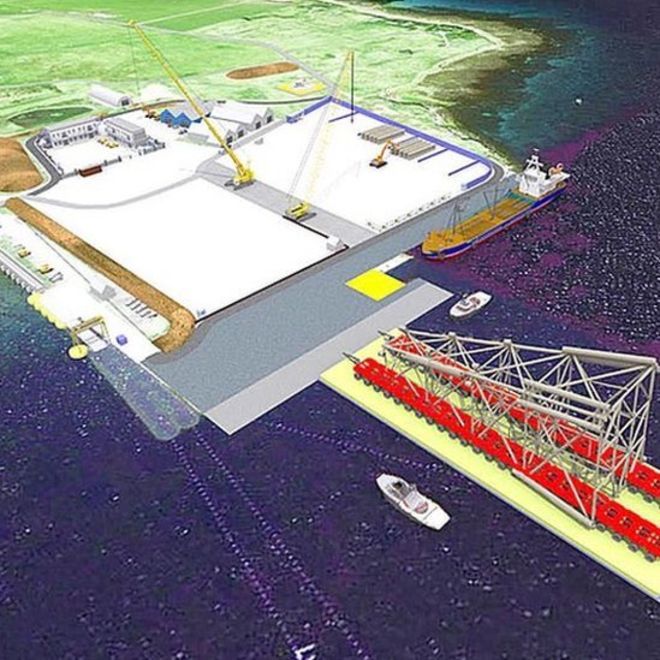 A facility in Orkney could soon be used to decommission oil and gas rigs.
A demolition company has unveiled plans to create the new premises, using Lyness on Hoy as a new base.
According to new reports the project could create jobs as well as work for local contractors and fresh income for Orkney Islands Council.
Council convener Steven Heddle said the project could create "significant employment".
The work is being carried out by DSM.
Graham Cowe, who works for the firm, told BBC Scotland rigs would be floated to Lyness and brought onshore.
There he said, it would be reduced into parts which could then be recycled and go off to "third world oilfields", or completely cut up and used as scrap to be recycled and used again.
The plans were discussed by the company, councillors and council officials at a meeting of the Graemsay, Hoy and Walls Community Council on Tuesday.
Recommended for you

Labour's North Sea plan poses 'clear and present danger' to energy security