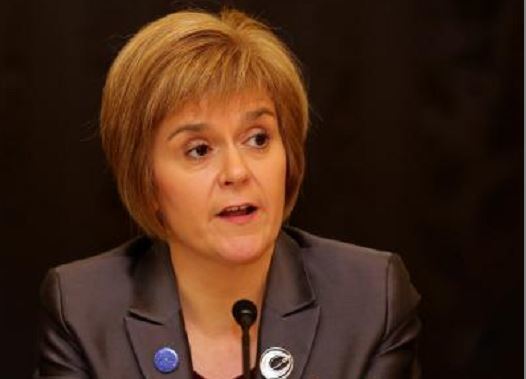 The first minister has vowed to maximise the opportunities for the Scottish economy from the dismantling of North Sea oil platforms.
Nicola Sturgeon said there was potential £17billion in the oil decommissioning industry, but the Scottish Government has been accused of not doing enough to help Scots firms capitalise.
The Scottish Government also confirmed it is "committed to working with industry, regulator and stakeholders to enable production to continue in the North Sea for as long as possible."
In her programme for government speech, Ms Sturgeon said that, as well as "supporting a healthy future" for oil and gas, she was "determined that our economy gets maximum benefit from planned decommissioning".
She added: "Estimated expenditure on decommissioning over the ten years to 2024 will be in the region of £17 billion – two thirds of it in the period after 2020.
"That's why Scottish Enterprise is developing a comprehensive Decommissioning Action Plan.
"This will inform the range of actions and the necessary investments in capacity and infrastructure that will help to maximise the economic return to the Scottish economy."
The official programme for Scotland document added: "The decommissioning sector offers significant economic opportunities, including job creation and technological development within the Scottish supply chain.
"Scotland is in a strong position to develop this opportunity as Scottish companies have key strengths in areas such as preparatory work for cessation of production, cleaning and removal of hydrocarbons from infrastructure, and disconnection and disposal.
"There is significant potential to anchor expertise in Scotland with a view to exporting to overseas markets, in what is an emerging global sector."
However, Willie Rennie, the Scottish Liberal Democrats leader, criticised Ms Sturgeon's comments, suggesting she needed a firm plan to deliver jobs in the sector.
He said: "Weeks after we learned that oil decommissioning jobs are set to leave Scotland, we get vague promises of an action plan on decommissioning."
Recommended for you

Sturgeon: those calling energy strategy a 'betrayal' haven't read it properly