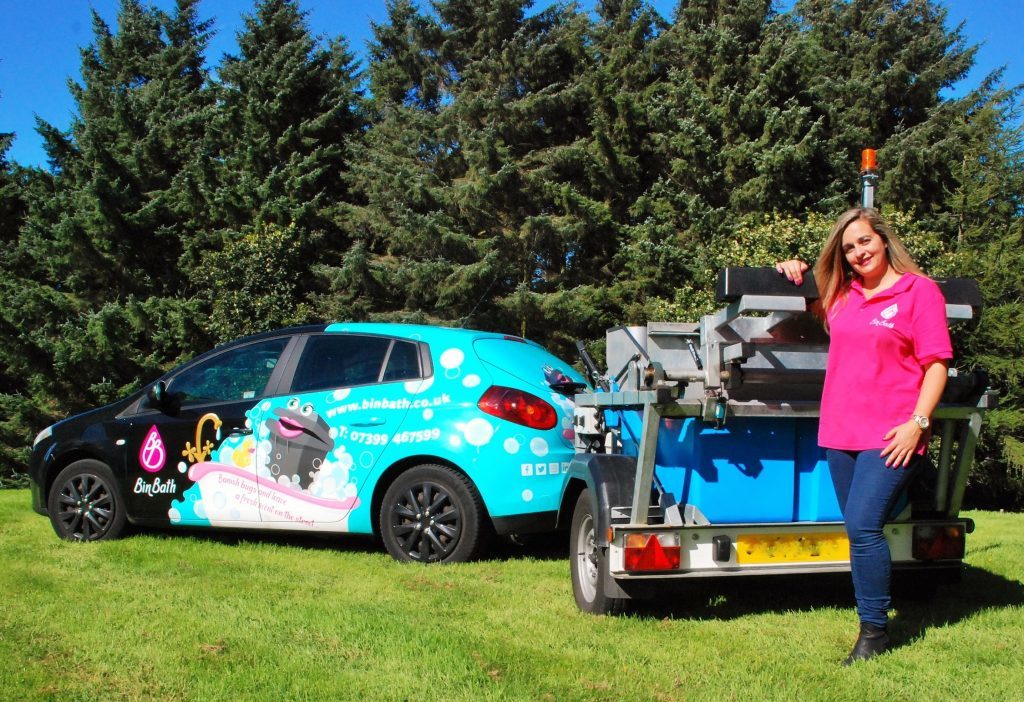 Banchory woman Gillian Poskitt is among a growing army of former oil and gas workers putting the disappointment of redundancy behind them to set up their own businesses.
Ms Poskitt, 37, launched wheelie-bin cleaning enterprise Bin Bath following a "light bulb moment" in the wake of her losing her project management job with an energy services firm in Aberdeen.
She said: "I lived in London for many years and when I returned home to Deeside five years ago, I really missed the waste and recycling system.
"A few years on and, thankfully, we do have recycling bins in Banchory, however, after bringing in my bin after collection one day I was literally hit by a less than fragrant aroma.
"It struck me that no one offers a bin cleaning service in the area. And that was it – why hadn't I thought of this before?"
She was a nurse before joining the oil and gas industry, so was undaunted by having to deal with smelly bins.
"Undesirable yuck is not something that has ever really bothered me," she said, adding: " I set to work identifying how to turn this into a reality and a viable business."
Ms Poskitt, who has also returned to the NHS in a part-time secretarial services management role at Aberdeen Royal Infirmary since losing her previous job at LR Senergy, said she had harboured thoughts about running her own business for years but did not previously know what her entrepreneurial "thing" could be.
"It turns out it's cleaning wheelie-bins," the trained auditor said, adding she felt more than qualified to set up on her own after her spell in oil and gas.
The divorced mother-of-one said: "Like many others, unfortunately I faced redundancy earlier this year and had to seriously look at what I could do to generate an income for my family. I couldn't make a decision like this lightly.
"Once I knew I wanted to go for it and set-up Bin Bath, there were lots of points to consider – like creating a unique and identifiable brand and gaining street traders' and waste disposal licences, for example. I also wanted to make sure everything was environmentally friendly.
"I invested in award-winning specialist self-contained equipment – I've called mine Betsy – which recycles the water.
"We use biodegradable, vegan, cruelty-free products and I transport these and Betsy in my own economical and now very brightly branded car. I really enjoyed developing the fun Bin Bath brand with Sarah Wallace from D2 Marketing.
"There are days when it's pouring with rain outside, or I find myself covered in some pretty nasty splashes, but it's all part of the job and I love it."
Recommended for you

YouTuber branded 'beyond reckless' after scaling North Sea oil rig