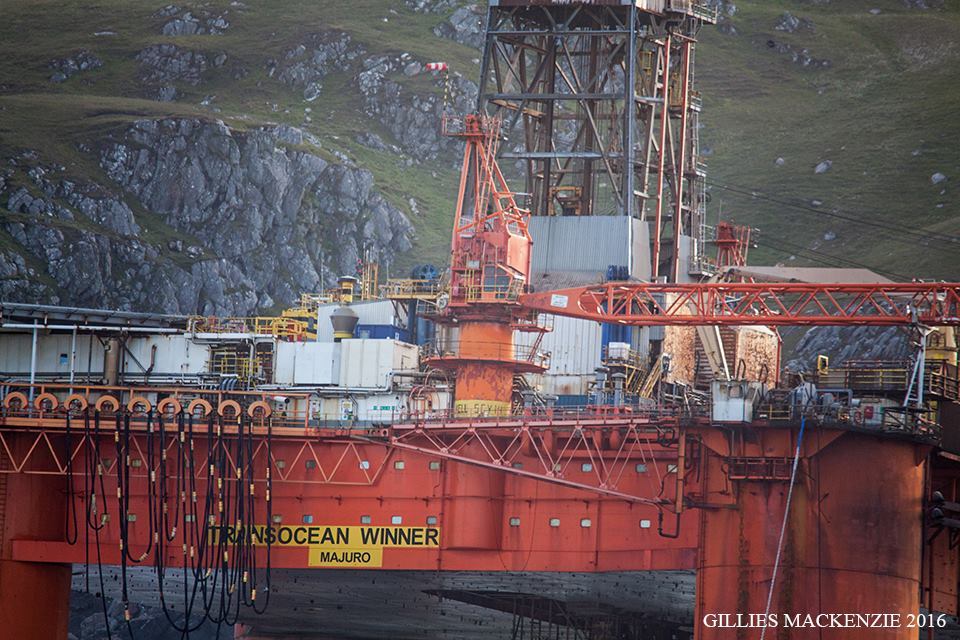 A powerful UK Government committee is to hold an inquiry into the grounding of the Transocean Winner rig which hit rocks in the Western Isles.
Bosses of the firm could be hauled before the Transport Select Committee after it agreed to look into the incident at Dalmore on the west coast of Lewis.
The move emerged yesterday as the UK Government confirmed that it would not be carrying out a risk assessment into the need for a second emergency tug to cover the west coast of Scotland.
Scottish Transport Minister Humza Yousaf branded the decision "disappointing and frustrating".
Western Isles MP Angus MacNeil wrote to Transport Select Committee chairwoman Louise Ellman following the grounding to request that they call on Transocean to attend a committee hearing.
Mr MacNeil said: "I am delighted that Transport Select Committee have agreed to my request, committee chairwoman Louise Ellman has indicated interest in completing a one-off oral evidence session on the grounding of the Transocean Winner on Dalmore Beach.
"I had asked the committee if they would consider asking Transocean to a committee hearing as questions need to be answered, such as what risk assessment was carried out prior to the moving of this rig and why, given the severe weather warnings, was the rig west of the Hebrides and exposed to the full force of the Atlantic gale."
He added: "I also hope that the Transport Select Committee will focus on the Maritime and Coastguard Agency (MCA) refusing to have another tug in Stornoway, and I will be writing to them to ask that, as part of this hearing, they examine the MCA, who seem to be playing 'King Canute' to the Transocean Winner being washed up on Dalmore Beach."
The decision not to hold a risk assessment into the need for a second emergency towing vessel was revealed by UK Transport Minister John Hayes in a letter to Mr Yousaf.
Last night, the SNP minister said: "The UK Government's refusal to conduct a risk assessment is disappointing and frustrating.
"The Transocean Winner incident has served as a powerful reminder that we must plan for the unexpected."