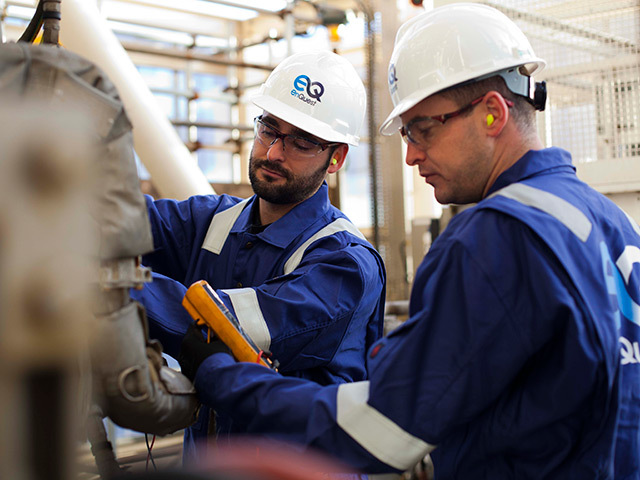 Enquest's chairman has stepped down after six years leading the company.
Jim Buckee retired with immediate effect today. He will be replaced by Jock Lennox.
During Buckbee's tenure, Enquest significantly increased its production output.
The 70-year-old said: "Despite the challenges of the oil price environment in recent years, Enquest started 2016 with a net 2P reserve base of 216 MMboe, an excellent net 167% increase since Enquest's formation just over six years ago, equating to 18% growth per annum, with the substantial established potential reserves life of 18 years.
"I am delighted that Jock Lennox will succeed me as Chairman of the Company. It is good news that as Enquest progresses through the challenges and opportunities the current climate is presenting to the industry, that it will be chaired by a businessman with Jock's breadth and depth of experience, both in the UK and internationally."
Lennox added: "Enquest has a very strong team of people and an asset base which has material growth potential. Operationally Enquest has been working hard and is performing well in addressing the challenges of the prevailing level of oil prices. It has the high efficiency and low cost capabilities required to cope with these macro conditions and even modest increases in oil prices would have a significant positive impact on future cash flows and growth. Currently, Enquest's priority continues to be to to deliver a business and a balance sheet which are robust in this environment and I am very pleased to be becoming chairman at this important time in the company's development."
Enqeust's chief executive Amjad Bseisu thanked Buckee for his" wise counsel".
He said: "On behalf of the board and the management team, I thank Jim for his guidance and wise counsel over the past six years and personally I am particularly appreciative for his support to me as chief executive. Jim has been an important part of the growth of Enquest in providing a unique depth and breadth of knowledge. I will personally miss him on the Board. I very much welcome Jock as chairman, his experience of a wide range of businesses and boardrooms will prove invaluable in this role."
Buckee's retirement comes the same day the firm confirmed it had deceased costs to $23 a barrel. Read more here.
Recommended for you

Industry talent to be recognised at OGUK Awards as finalists announced