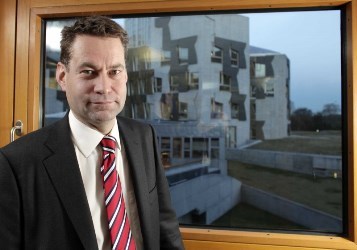 Tax breaks introduced by the UK Government have helped boost fresh figures on oil and gas production, according to the Scottish Conservatives.
The claim comes after figures revealed 70 million tonnes of oil were produced in 2015/16, which is a 13.3million rise on the previous year.
READ: North Sea has largest production increase on record, according to new figures
Last year, the Conservative-led UK Government introduced tax breaks to help support the North Sea oil and gas industry amid the continued decline in oil price.
Petroleum Revenue Tax was reduced from 50% to 35% and oil supplementary tax came down from 30% to 20%.
The Scottish Conservatives said for the first-time statistics are showing the tax breaks have helped support the sector.
However, despite the improvement in production, the oil and gas statistics revealed the lowest income from oil sales on record, blaming the low price per-barrel across the world.
Scottish Conservative shadow finance secretary Murdo Fraser said:"When the oil industry needed help, the UK Government stepped in to provide significant tax breaks.
"We are now seeing that tactic work, as production rose directly after the measures were introduced.
"Of course much more needs to be done, and these breaks ought to continue having a beneficial impact on the North Sea.
"However, with prices remaining low across the globe, it is an industry which remains under immense pressure.
"Fortunately, the strength of the UK economy is able to absorb this nosedive, meaning public spending can be protected.
"If the SNP had its way, with sales at such a low level and therefore tax receipts declining, an independent Scotland would be very much feeling the heat."