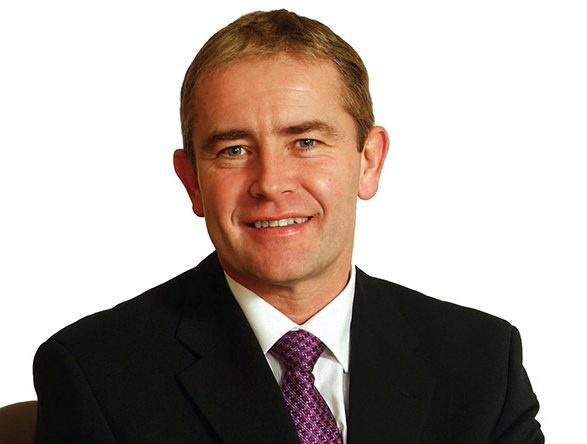 The boss at Parkmead Group said yesterday that the company was interested in North Sea assets that form part of Shell's divestment plans.
Tom Cross, Parkmead's chief executive and biggest shareholder, said the firm had "good relations" with oil majors and pointed out that his previous business venture, Dana Petroleum, had bought North Sea assets from Shell.
Shell is currently trying to raise $30billion (£22.7billion) through a three-year divestment programme to help balance the books after its takeover of BG Group.
Mr Cross said investors and banks were ready to back Aberdeen-based Parkmead to the hilt if the right acquisition opportunities came up, whether at Shell or elsewhere.
Parkmead is thought to have a sizeable war chest at its disposal.
Mr Cross said Parkmead was prepared to pay up to $100million per transaction  –  calling upon a mix of cash reserves and debt  –  but could go even higher when negotiating for a cluster of assets.
He said there were three strands to Parkmead's expansion strategy. The firm either looks to buy from oil majors who want to divest "smaller" assets, or from rivals in financial trouble.
Parkmead also has a track record of gradually beefing up its stakes in fields it has already invested in.
The company demonstrated this yesterday when it announced an increase in its share of two North Sea fields to 60.05% from 52.03% − with struggling Atlantic Petroleum reducing its stake.
Atlantic, a Faroese oil and gas explorer, in May confirmed plans to offload its entire UK North Sea portfolio in the face of low crude prices. At the time, Atlantic boss Ben Arabo said the firm was switching its attention to projects in Eastern Europe and Eurasia.
Mr Cross said his team at Parkmead was "excited" about the recent equity increases in the Perth and Dolphin fields in the Moray Firth area, a move which saw the firm's shares jump 10.91% to 54.62p on the London Stock Exchange.
The two fields are at the centre of Parkmead's Perth-Dolphin-Lowlander (PDL) project.
PDL is one of the largest sets of undeveloped oil assets in the North Sea, with estimated recoverable reserves of more than 80million barrels.
Last month, Parkmead boosted its stakes in the nearby Polecat and Marten fields from 50% to 100%.
Mr Cross said yesterday: "We've been building our stake in a number of fields in this area. While oil is at a low point we are buying strategically important reserves at low cost. We are going to be well positioned to exploit the situation as things improve."
He added: "PDL is going to be a very important project further down the road. As we have control of PDL, we can bring in larger partners for financing."
Commenting on the Perth and Dolphin stake increases, finnCap analyst Dougie Youngson said: "We view this acquisition positively and hope that it signals a step towards moving this project into development. We maintain our Buy recommendation and our 80p target price."