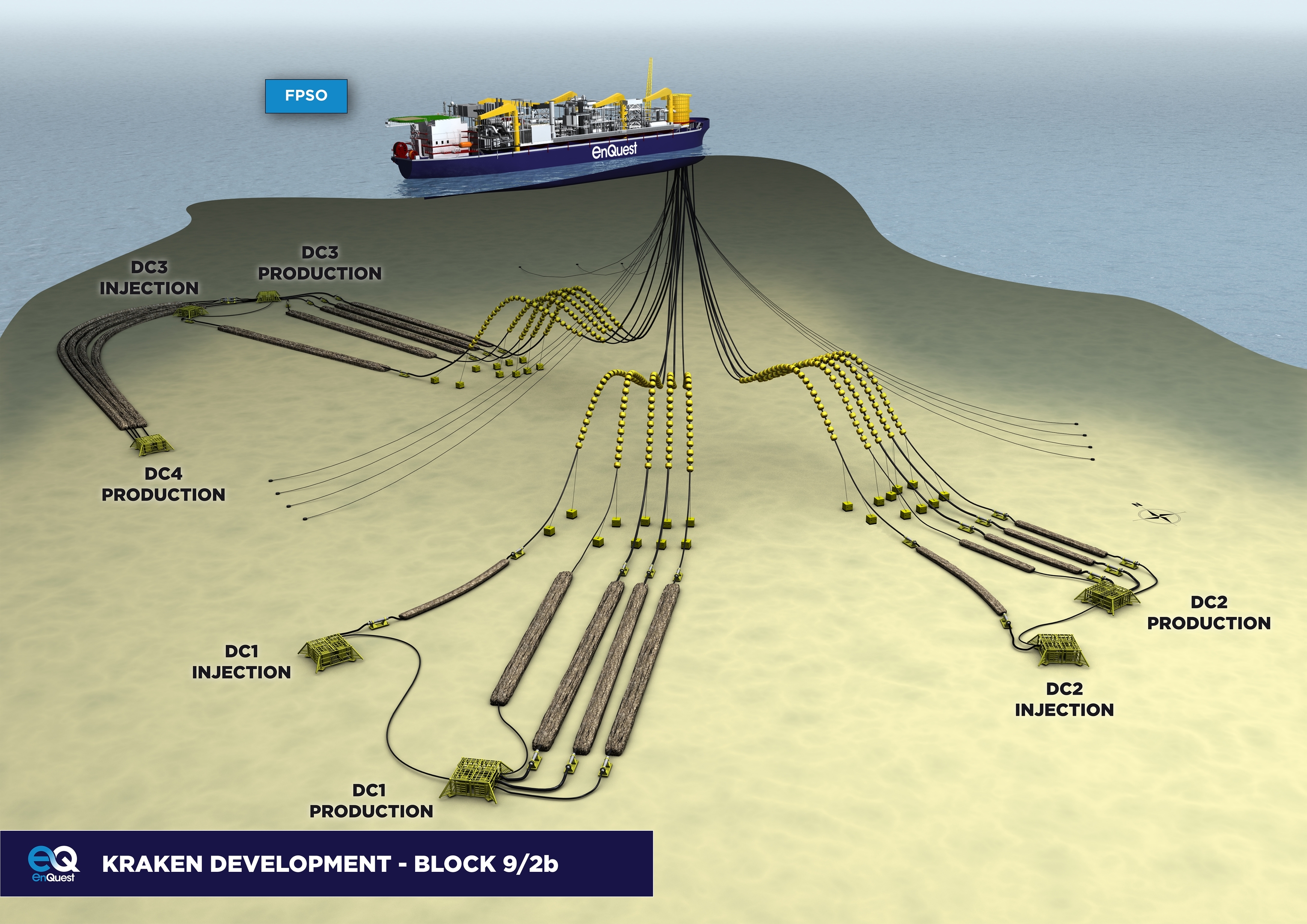 Enquest today confirmed its discussions with Delek regarding a possible North Sea farm-out have officially "terminated".
The operator was in talks with Delek about potentially slicing-off a chunk of its $2.6billion Kraken development.
The pair started negotiations in July regarding a 20% working interest in Kraken. If the deal went through, Delek would bear its share in the project capex from start of the year. At completion, Delek would have advanced $20million to Enquest for a period of up to five years at an annual interest of 3%. The money would have been returned if Delek's revenue share in that period didn't exceed the costs.
However, the deal fell short of completion.
An Enquest spokesperson today said: "On 18 July 2016 Enquest announced that it was in discussions with Delek Group Ltd with regard to the potential sale to Delek of an interest in the Kraken development. EnQuest and Delek have ultimately been unable to reach an agreement and those discussions have now terminated."
Enquest, which bills itself the largest UK independent operator, owns a 70.5% stake in Kraken. Cairn Energy owns the remaining 29.5%.
Last week, Enquest confirmed it had whittled its operating costs down to $23 per barrel for the first half of the year. Chairman Amjad Bseisu said the figure was made possible by avoiding the "North Sea premium".
The company is sitting on $1.68billion net debt.
Kraken is a large heavy oil accumulation in the UK North Sea, located in the East Shetland basin, to the west of the North Viking Graben; approximately 125 km east of the Shetland Islands. It is estimated to have a 25-year lifespan. First oil is targeted for 2017.
Earlier this month, an analyst at Jefferies, said investors were concerned EnQuest could eat through its remaining financing facilities if the project is hit by delays. Read more here.
Recommended for you
X

Wintershall makes North Sea discovery