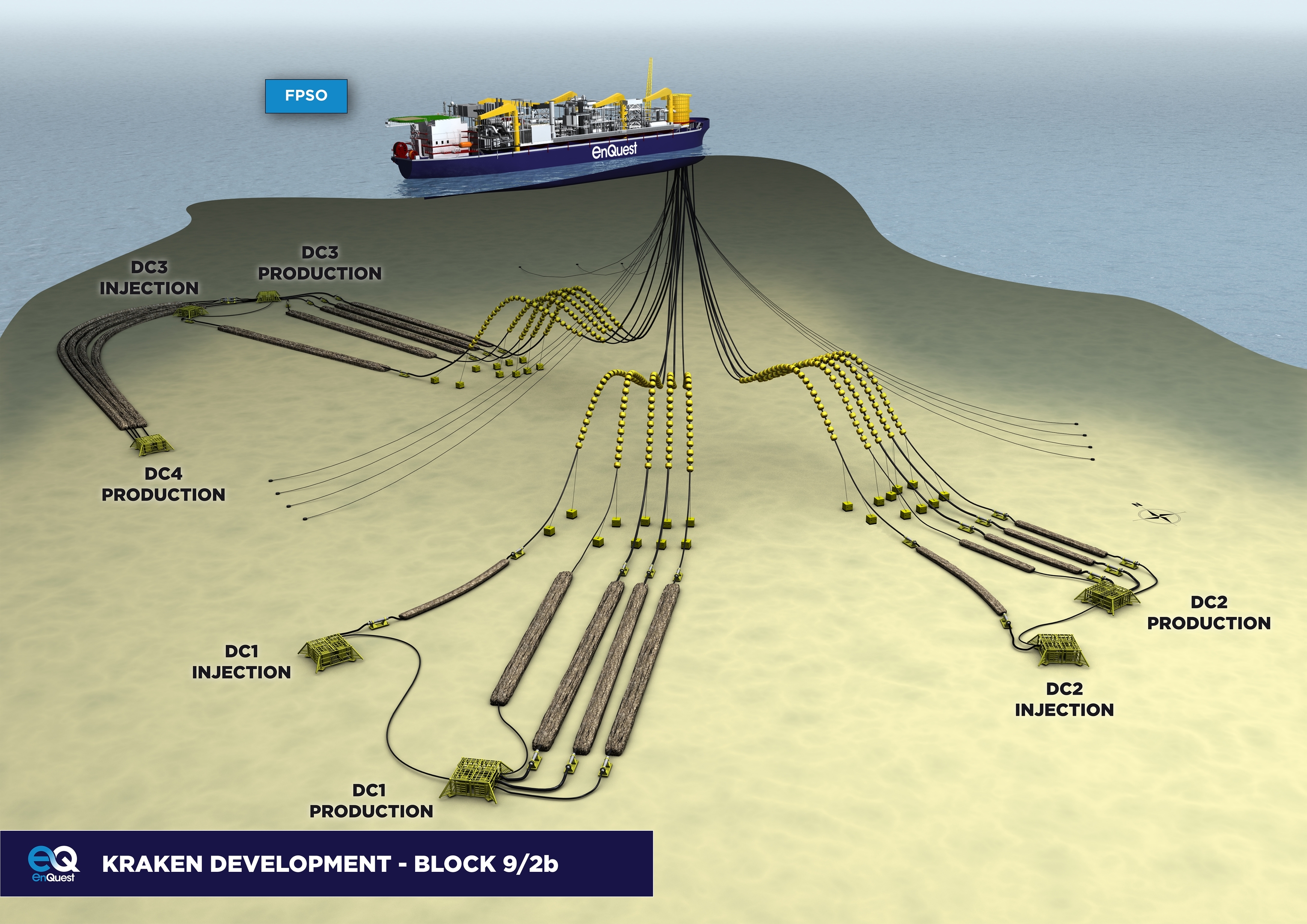 A potential farm-out deal for one of the UK North Sea's biggest oil prospects has collapsed.
Operator EnQuest said yesterday it was no longer speaking to Israel's Delek Group about the proposed sale of a 20% stake in the Kraken discovery, 218 miles north-east of Aberdeen.
Delek said it "continues to review additional strategic synergies in E&P (exploration and production) in international markets as part of its strategy to establish an international operating arm".
But neither firm explained why there were unable to strike a deal in talks which just a fortnight ago were said by Netanya-based Delek to be at an advanced stage.
It is thought EnQuest has other options for partnering up on Kraken, in which it has a 70.5% take alongside Edinburgh-based explorer Cairn Energy (29.5%).
While EnQuest and Delek were both coy about the reasons for their talks breaking down, speculation among market experts was rife.
A broker's note from Brewin Dolphin said: "The end of discussions over a potential sale of a stake in Kraken is negative for EnQuest in our opinion, given it offered a welcome boost to its near-term cash flow outlook ahead of first oil from the project in 2017.
"We suspect the breakdown of the deal was due to price expectations and expect EnQuest to pursue alternative asset disposals to improve its balance sheet, in particular the long-discussed FPSO (floating production, storage and offloading vessel) sale and leaseback which management stated could generate over $100million (£75million)."
Brewin added: "Today's announcement follows last week's H1 results statement, where the transaction was presented as a potential source of additional capital.
"Although EnQuest has managed to lower the Kraken development costs further, and cut costs across the business, the current oil price environment has stretched its balance sheet and it ended H1/16 with net debt of $1.68billion (£1.27billion).
"We continue to believe management needs to pursue alternative sources of additional capital to maintain sufficient financial headroom through the Kraken development."
James Carmichael, oil and gas analyst at independent corporate broking, advisory and trading house Peel Hunt, said: "Kraken is a key development for EnQuest and is scheduled to be brought on-stream in H1 2017, assuming sail-away of the FPSO is achieved later this year.
"The proposed 20% farm-out to Delek would clearly have helped EnQuest through a reduction in future capex (capital expenditure)", which in turn "would have eased the pressure on the balance sheet".
He added: "Timely delivery of Kraken is crucial for the company's ability to grow production cash flows and begin paying down its net debt position."
EnQuest and Cairn expect to exploit up to 147million barrels of oil on Kraken. Peak production of 50,000 barrels a day is expected in 2018/19.
Delek, which is the biggest shareholder in North Sea operator Ithaca Energy, expects a second-half boost from the North Sea's Greater Stella Area after production start-up slated for November.
Recommended for you
X

North Sea newcomers seek advantage in changed market