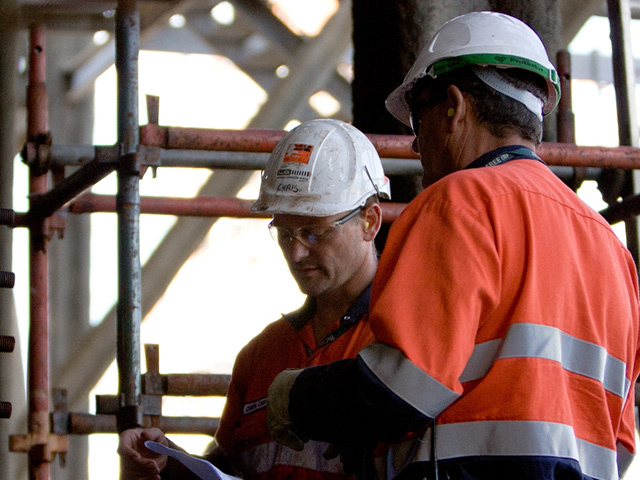 North Sea workers will be offered competency allowance by their employer Wood Group after thrashing out a new deal on proposed changes to their contracts.
Documents seen by Energy Voice reveal the extent of commitment by both Wood Group and RMT and Unite officials to reach a new deal.
Unions are currently balloting workers after going back round the negotiating table following the first strike action in more than a generation earlier this year.
According to the newly proposed document, unions have have also agreed to ask their members to consider accepting certain allowances are removed from their contracts.
Wood Group had initially planned to pull the competency allowance as well as nightshift, overtime and Christmas and New Year payment unless worked which workers had raised issues over.
It comes after a number of 24-hour North Sea strikes in recent months across seven of Shell's assets.
Workers had previously been in dispute over the removal of additional pay for nightshift work and overtime which was included even if employees did not work them.
The new contract shows deck crew, craftsman, technician and material controller positions will be awarded competency allowance based upon a structure of 0%, 4%, 8% and 15%.
Meanwhile, Wood Group has suggested a working party be established between management and workforce to define a fresh performance incentive scheme which could be aligned to a new contract key performance indicator (KPI) model.
The firm is also planning to provide "greater security" for adhoc staff which would be based on aligning contracts with work programmes.
Further discussions are said to be ongoing with Shell.
The workforce planning team is said to be looking at longer term options which would create "further stability and long-term employment" which could include work across multiple assets.
A separate working party is also expected to be set up with representatives from both Wood Group and unions on sick pay.
According to the documents, discussion on sick pay has been removed from current negotiations to allow further work to be done on a wider Wood Group basis.
The changes appear to show workers' salary will also be boosted by several thousands of pounds – compared to previous offers.
It's understood the salary difference will mean the change to salary is a difference of £7,000 rather than £11,000.
A ballot on whether to accept the new proposals began last week and is expected to close later this month.
A spokeswoman for Wood Group said: "Following a series of in-depth discussions, Wood Group representatives, officials from the Unite and RMT unions and shop stewards have now drawn up a mutually agreeable proposal which we consider to be in the best interests of all parties.
"The new proposal recognises the skills, flexibility and capabilities of the incumbent offshore workforce, the challenges facing the industry and demonstrates collective leadership in shaping the future of the North Sea.
"We are currently in contact with all our offshore workers who are involved, to set out the terms of the new proposal, together with what it means to each individual's terms and conditions."