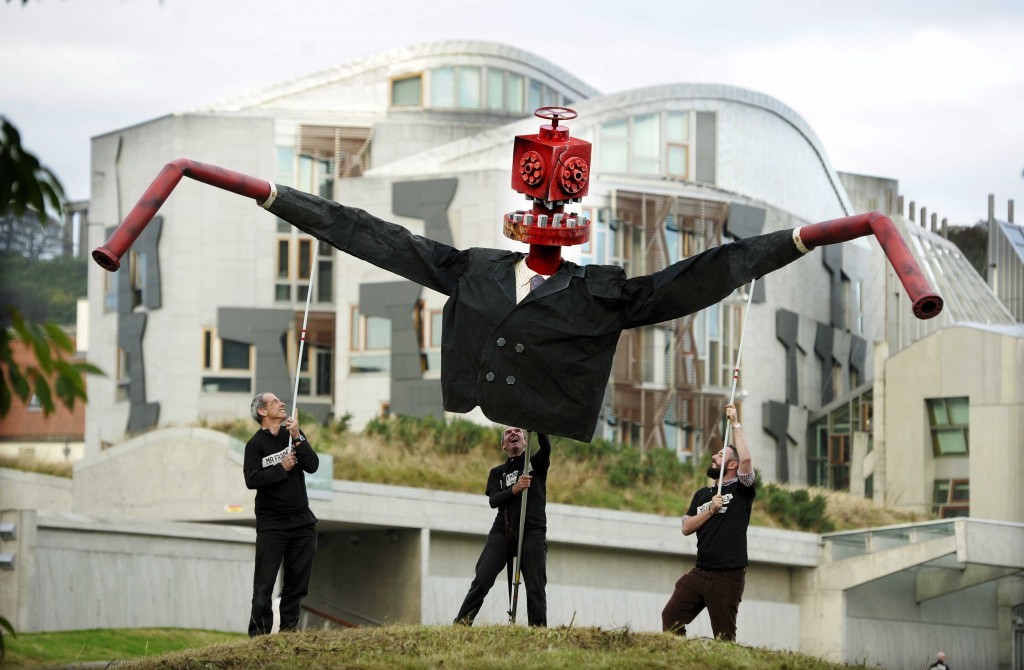 First Minister Nicola Sturgeon said the Scottish Government said it would be next year before a decision is made on fracking amid concern from energy bosses over its future in the region.
Ineos boss Jim Ratcliffe has claimed Scotland could miss out on the opportunity for fracking as a moratorium on the issue continues.
The SNP leader was in Aberdeen yesterday as she officially opened Norwegian operator Statoil's new headquarters in the city.
The company also revealed it was launching a recruitment drive for up to 40 positions this Autumn as it moves ahead with its flagship UK Mariner project.
Speaking to Energy Voice Sturgeon insisted Statoil's presence in Aberdeen was a "massive vote of confidence" for the oil and gas industry as she insisted the government was carrying out a "range of work" around fracking.
Sturgeon said:"The Scottish Government's position is absolutely well known, we have a moratorium in place while we do a range of work to assess the issues that people raise around fracking. That work will continue over the course of the year into next year and we'll take informed decisions on the basis of that work.
"I think this is a massive vote of confidence in the North Sea, Aberdeen and in Scotland. Statoil has opened a new headquarters today and it's also investing in the Mariner project which could be producing oil for 30 years and in one of our most exciting cutting-edge renewables project, the Hywind floating offshore wind project.
"The North Sea oil and gas industry faces big challenges, we know about that. It's important to recognise the massive opportunities that there our in our energy sector and make sure we are supporting those as well."
On her visit to the North-east the politician also revealed the first 600 people have had applications approved for the £12million Transition Training Fund.
Furthermore, about 70 innovation projects with a total project value of £16million have benefited from £7million of Scottish Government funding for research and development.
And a further £1.1million has been invested to support business resilience in the oil and gas industry.
Meanwhile, Sturgeon said there were also "massive opportunities" to be made within the renewables sector pointing to Statoil's Hywind project.
She added:"We're seeing many companies look to transition to renewables. I've been talking to Statoil that they wouldn't be able to make this transition into renewables without the excellent expertise and skills they've built up in oil and gas over the years so the transferability of those skills are important, not withstanding the difficulties in oil and gas and I think oil and gas has a long future ahead of it as well but there are massive opportunities to make sure we are enhancing the potential from renewables.