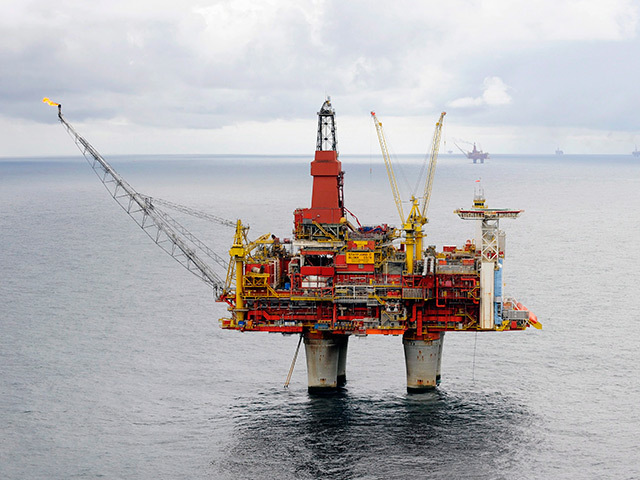 A trio of oil companies have celebrated the delivery of five million barrels of oil from Statfjord since first oil in 1979.
Norway's Minister of Petroleum and Energy Tord Lien marked the occasion alongside workers from Statoil, Centrica and ExxonMobil.
The Minster was given the task of filling the five billionth barrel which was decorated in golden colour for the event.
Arne Sigve Nylund, Statoil's executive vice president for Development and Production Norway, said:"The spin-offs created by Statfjord can hardly be exaggerated. Generating more than NOK 1500 billion in revenues and 200 000 direct and indirect man-years since the 1970s the field has been of great importance to the Norwegian society,".
Since its inception, 451 wells have been drilled on the field and more than 40 years after the field was discovered new profitable wells are still being drilled.
The high recovery factor is largely thanks to the Statfjord Late Life project, lifting the horizon towards 2025.
This means that the old oil giant Statfjord will still be producing when a new giant by the name of Johan Sverdrup has started its 50-year production.
Recommended for you

Greenpeace loses court battle to block North Sea oilfield