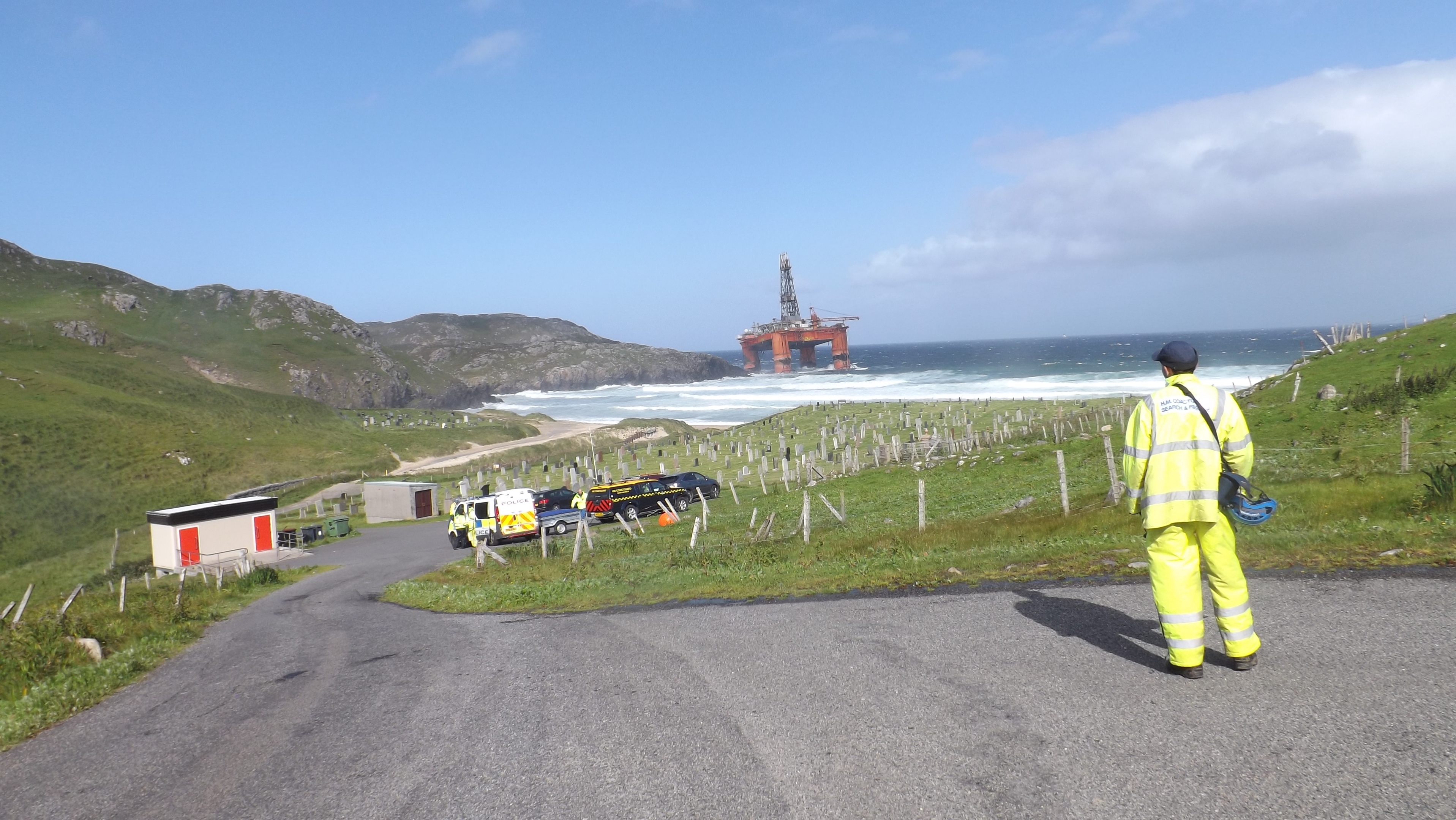 The rescue of the stricken Transocean Winner oil rig in the Western Isles is expected to take place at the weekend.
A massive ship that will "piggy back" the 17,600 tonne drilling platform from the Outer Hebrides to Turkey arrived off Lewis last night.
But the first opportunity the Hawk – one of the biggest heavy lift carrier vessels in the world – will have to load the rig is expected to be on Sunday, when a forecast of good weather and low wind is considered ideal for the protracted operation.
Up to 53 tonnes of diesel was spilled when the rig grounded in severe weather on August 8 after breaking free while being towed between Norway and Malta for scrapping.
It is currently anchored in Board Bay on the east side of Lewis after being pulled off the rocks.
An unknown amount of diesel is thought to remain in the tanks and there are fears it could spill during the loading.
Today the crew of the Hawk will start preparing to take the Winner onboard.
Large railway sleepers will be laid across her flat deck, to create a timber cradle to cushion the huge weight.
The plan is to ballast the semi-submersible vessel so her main deck is about 33ft under the surface of the sea.
Rig owners Transocean said it would then be gently nudged and towed into position over the deck by small tugs before the ship and her giant cargo slowly rises out of the water.
Initially, the rig will be moved to a different anchorage outside Stornoway where it will be welded to the deck of the Hawk before setting off for a scrapyard in Turkey.
The UK Government's salvage advisor Hugh Shaw said: "If all goes according to plan, we would be looking at floating the rig over the ship perhaps on Saturday into Sunday morning.
"But the actual lift out of the water itself will only be conducted during daylight hours."
This is being done to minimise the pollution risk.
Recommended for you
X

Enter now to win table for 10 at Energy Ball 2016