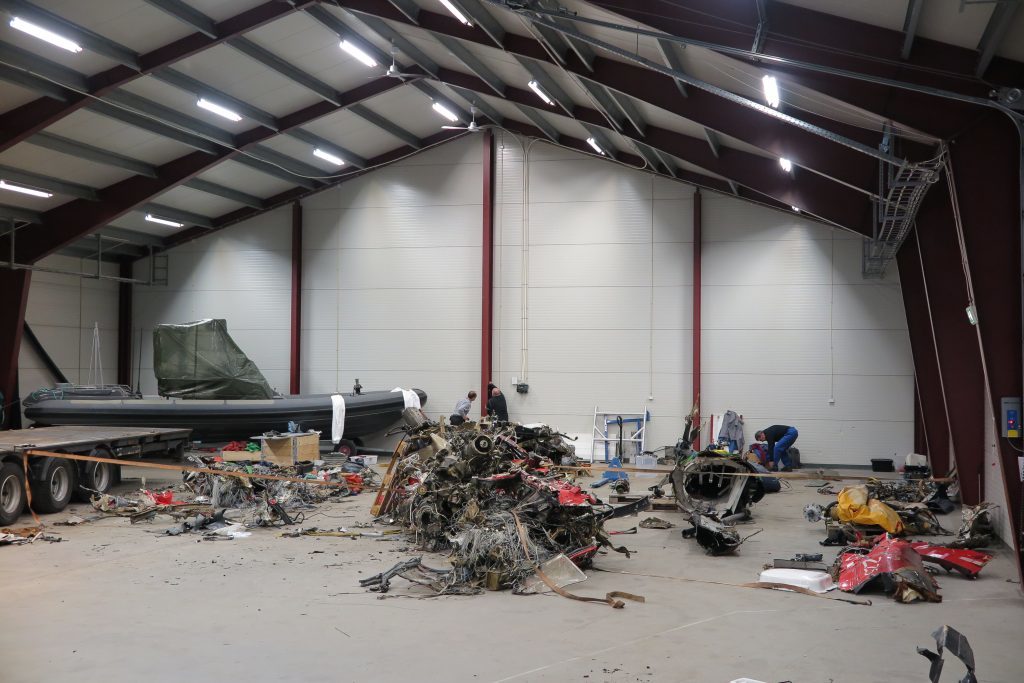 Statoil yesterday published its internal report into April's fatal North Sea helicopter crash. Here's a recap of what happened, and some of the steps taken in the aftermath.
On April 29, a Super Puma 225 helicopter crashed on its return journey to Bergen Airport from Statoil's Gullfaks B platform, killing all 13 people on board.
The passengers included dad-of-two Iain Stuart from Laurencekirk. The 41-year-old had been one of three workers employed by Halliburton.
Flight data showed the helicopter dropped 2,100ft in the last 10 seconds of its journey.
It was reported the helicopter gave no mayday call or indicated it was in trouble.
Footage later emerged of what appeared to be the rotor blade still spinning after becoming detached from the helicopter.
The Civil Aviation Authority grounded the entire UK fleet of 225s on the day of the crash.
The Accident Investigation Board Norway (AIBN) is responsible for the main inquiry into the crash.
In June, the AIBN published a preliminary report detailing fatigue in the gearbox and a "catastrophic failure".
The Norwegian Civil Aviation Authority decided to suspend all use of 225s on the back of the report.
A month later, the Norwegian Government said it had pledged more money to help the AIBN with its investigation.
Investigators have said it could take more a year for the final report to be published.
Yesterday, Statoil said its report found that the company's helicopter safety was "good".
But it stressed that "industry's efficiency improvement efforts and increased focus on costs must not compromise safety".
The company also called for the possible introduction in Norway of common European safety requirements to change the "risk picture" association with helicopter operations.
Recommended for you
X

Oil firms among those benefitting from RGU big data project