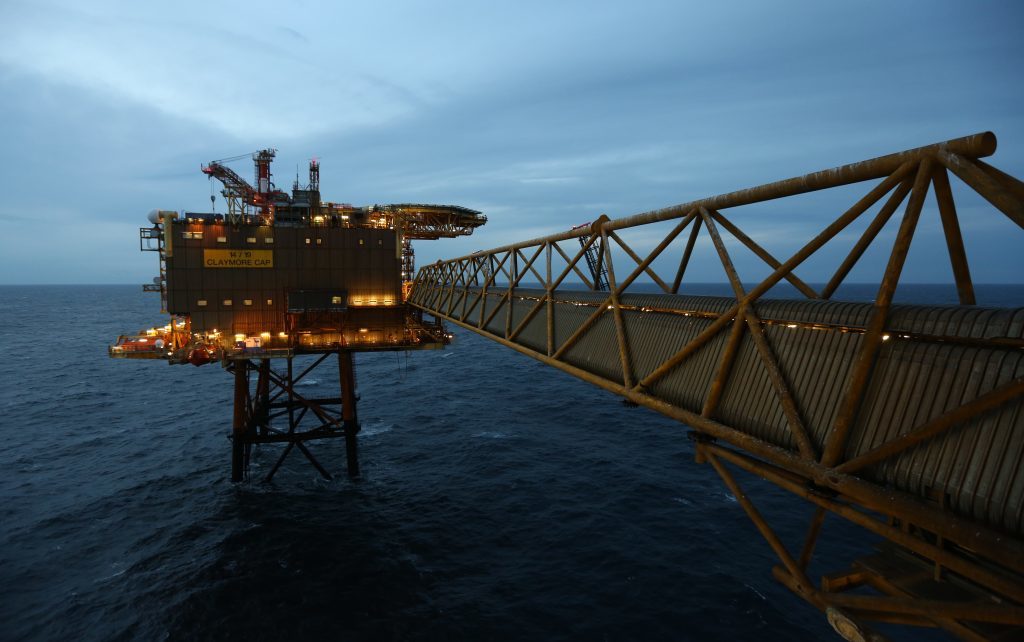 Up to a billion barrels of North Sea oil are at risk of being left in the ground as the downturn makes undeveloped fields "unviable", a new report has revealed.
The warning comes as trade body Oil and Gas UK (OGUK) confirms the North Sea will have shed 120,000 jobs by the end of the year.
OGUK still believes there are 20billion barrels of oil left in the North Sea, but that recovering even half of that – 10billion barrels of oil – "will pose significant challenges" if the downturn persists.
Yet while oil industry bosses aren't expecting much of an improvement in the industry's fortunes in 2017, the report found some good news for the sector.
Measures to cut costs in the past 18 months have driven a 45% average drop in how much it costs to extract a barrel of oil or gas from the UKCS.
Likewise, production rose 10.4% in 2015, the first increase in 15 years, OGUK found.
However, the supply chain has been hit by a 30% fall in revenues on average between 2014 and 2015, while the industry still faces major challenges as exploration has fallen to record lows and new investment is scarce.
Deirdre Michie, chief executive of OGUK called for a boost to flagging investments.
She said: "Nobody is under any illusion that 2017 will be any better.
"The UKCS is in urgent need of fresh investment to boost exploration and drive activity, particularly for the supply chain.
"Exploration has fallen to record lows and little new investment has been approved in 2016 and 2017 looks no better. Increased asset trading is one area that could free up new investment by facilitating the trading of late-life assets.
"In light of this I am calling on governments today to vigorously champion the UK's oil and gas industry, by providing certainty in our fiscal regime, encouraging new entrants to the market and recognising our supply chain as vitally important to the economy."
Energy minister Paul Wheelhouse said the Scottish Government was doing "all that we can" to help the industry.
He pointed to the government's establishment of the Energy Jobs Taskforce and £24.5million for innovation and business-support measures including a fund to help oil and gas workers retrain.
He added: "While it remains a challenging time for the industry, this report demonstrates the significant opportunities that remain in the North Sea.
"Production has increased for the first time in 15 years, and there has been a 45% reduction in the cost of producing a barrel of oil since 2014.
"However, measures are urgently needed to give operators the confidence to continue investing in the North Sea, and the UK Government must consider what further fiscal and non-fiscal measures could be implemented to support the sector."
Andrew Dunlop, junior minister at the Scotland Office, said: "The oil and gas industry has seen significant changes over the past few years, and today's report by Oil and Gas UK shows that there continues to be challenges.
"The UK Government is committed to supporting our oil and gas sector, and the jobs which depend on it. That's why in the last two years we have put in place tax breaks worth £2.3billion, strengthening the North Sea's appeal to international investors as a global centre of excellence.
"While the industry is adapting to this new business environment, there are opportunities that can be seized. Production outputs are higher and there has been a significant reduction in operating costs."
He added: "There's a determination in the sector to make a success of this new trend and create a lasting legacy for an industry that makes a huge contribution to Scotland and the UK."
Recommended for you
X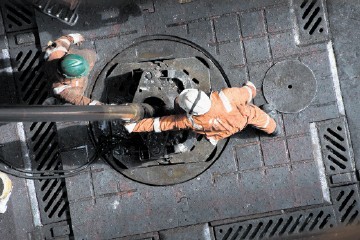 Cash hemorrhage risks further North Sea job cuts