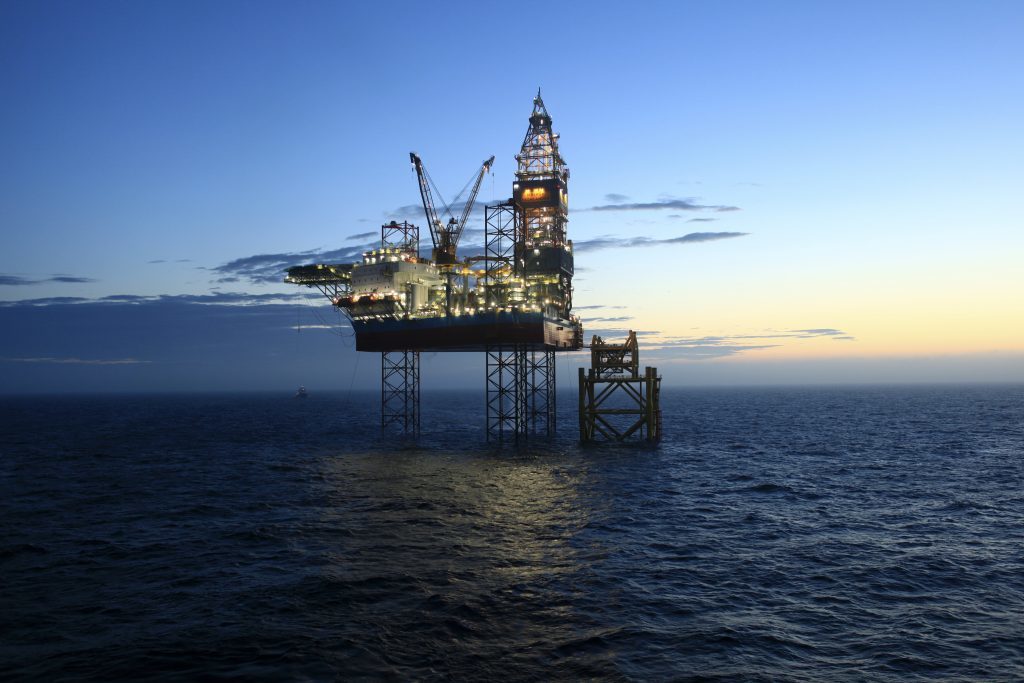 Maersk Oil reached a major milestone on its £3billion Culzean gas development in the UK North Sea when drilling started on the first production well yesterday.
Maersk Oil said the production well would be the first of six drilled on the field, which lies about 145 miles off the coast of Aberdeen.
According to the firm, which is a subsidiary of Danish conglomerate Maersk Group, half of the wells will be ready for first gas once the three topsides are installed and hooked up in 2019.
Maersk Oil also said more than 30 UK well services companies would be involved in the drilling campaign.
Maersk Oil has previously said the project would create 400 jobs and support about 6,000 existing roles.
Culzean was hailed as the biggest find in the UK North Sea in a decade when it was discovered in 2008.
The field has resources estimated at 250-300million barrels of oil equivalent (boe) and is expected to pump out enough gas to meet 5% of total UK demand when it hits peak production in 2020/21.
It is expected to produce for at least 13 years with a plateau rate of 60,000 to 90,000 boe per day.
Gretchen Watkins, who takes up the chief executive role full-time at Maersk Oil from Saturday, said: "This is an important milestone in ensuring that we can deliver Culzean on schedule, and with it 5% of UK gas demand in 2020/21. It's great to have Maersk Drilling as a partner and together we are working to ensure a safe drilling programme on this critical project for Maersk and the UK."
Maersk Drilling and Maersk Oil jointly prepared the drilling on a digital "virtual well" using a specialised simulator at Robert Gordon University.
The Maersk Highlander rig is drilling the first well.
Andrew Lough, Culzean's wells delivery manager, said: "Working on a virtual rig, designed to look and feel like the Maersk Highlander has been invaluable. It has enabled us to prepare in a very lifelike environment for the drilling campaign, which will contribute to a safe and efficient drilling operation that will be an important milestone in developing the largest new field discovered in the UK North Sea for more than a decade."
Maersk Oil holds the operatorship and 49.99% of Culzean, BP has 32% and JX Nippon has 18.01%.
The Oil and Gas Authority approved Culzean in August 2015. That month, Maersk Oil said the project would not have gone ahead without support measures introduced by the UK Government in its Budget in March 2015, particularly the new high pressure/high temperature (HPHT) cluster area allowance.
The cluster allowance is intended to support the development of HPHT projects, which are more technically challenging and have considerably higher capital costs, while also encouraging new exploration and appraisal activity.