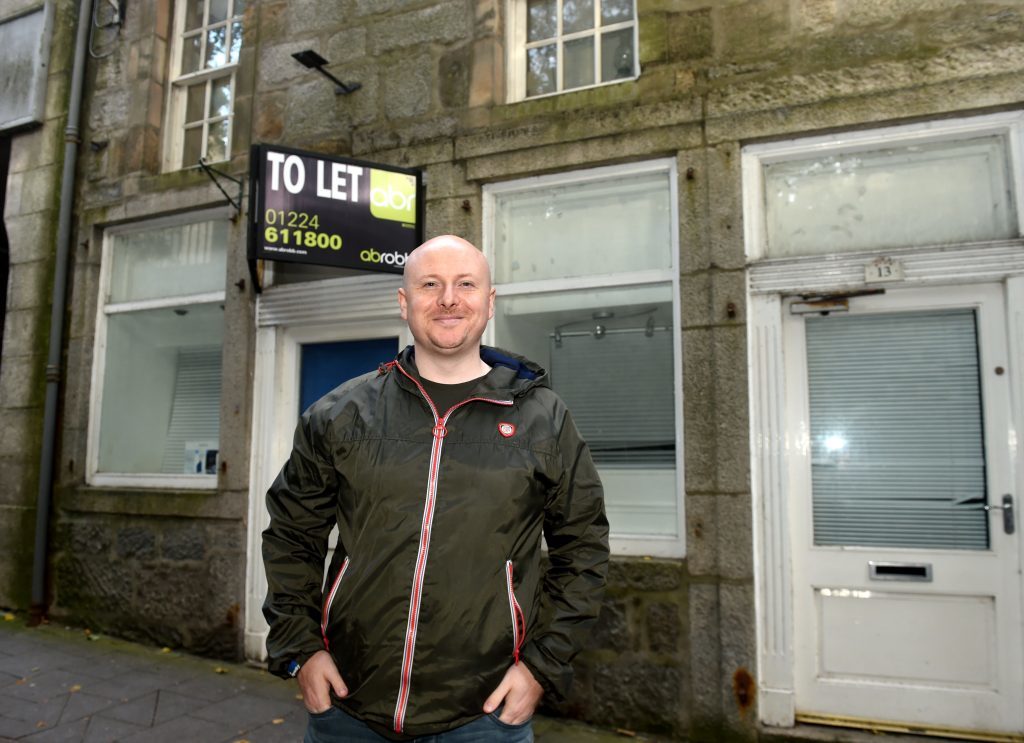 A father who is losing his job due to the oil downturn is bouncing back by opening his own record shop and cafe.
Nick Duthie, of Rosemount, Aberdeen will work his last shift as an offshore consultant in December, but is now poised to start his own business.
The dad – who has a nine-month-old daughter, Robyn – has signed the lease on a unit on Correction Wynd and has lodged plans with the council for alterations.
Nick said: "With the way oil is, I knew things were coming to an end so I was putting some money aside.
"I think anyone who works in the oil industry is walking on eggshells, trying to keep their heads down and not get noticed. Whether you've got a mortgage or a family, it doesn't really matter.
"I have always had a love of vinyl and coffee.
"I wanted to open a record shop and I wanted to open a coffee shop, but I wasn't sure they would survive on their own, so I put the two together.
"It's still quite early but I have just finally got the lease signed.
He added: "It's terrifying. It's totally different to anything I've done before.
"I've committed myself to doing it now. There's no going back.
"I've got plenty of support from my family."
Nick's shop, which will be called Red Robin Records after his young daughter, will have a retro style and be a throwback to old fashioned record shops.
The 34-year-old said: "For me the big thing is that you'll be able to listen to every single record we've got in the shop. I've got a lot of second hand vinyl.
"I like all music. I've got such a broad taste – I've always listened to all genres.
"Van Morrison I absolutely love."
The cafe aspect of the shop is also something Nick is passionate about.
His love of coffee has developed over the years and he has ordered a coffee roaster to use on site.
He added: "Since 2007 I've been really into coffee. Over the years I have got more and more interested in it."
It will be up to Nick to run the shop himself as Gemma, his wife, already works.
Nick added: "I hope, when she gets older, Robyn will help out."
Recommended for you

Piper Alpha oil rig disaster was the most difficult job of career for Red Adair