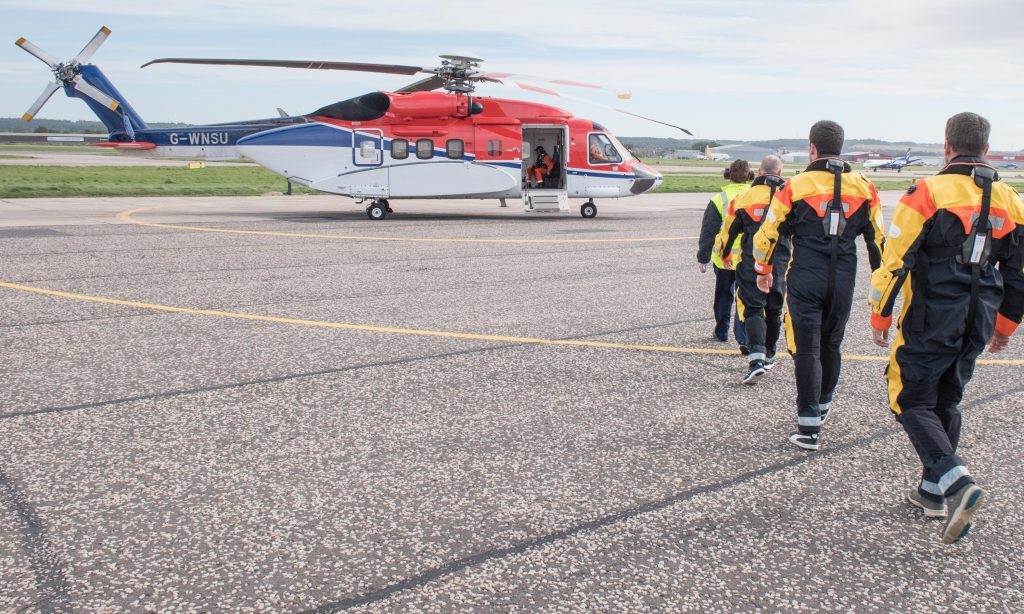 CHC Helicopter's UK boss said its £multi-million debt rescue deal will allow it to bring new types of aircraft to the North Sea to fill the gap left by grounded Super Pumas.
Mark Abbey said reliance on just one model of heavy-duty helicopter – the Sikorsky S-92 – was a "risk" for North Sea firms.
"People are going to need to build resilience into their operation again, with the 225s still being on the ground," he said.
The £368million debt-for-equity swap CHC agreed with lenders – including Ireland-based helicopter leasing firm, Milestone Aviation – gives it access to "new and improved aircraft", he said.
"This will give us the opportunity to start to think about what does that resilience need to look like and how does CHC locally get itself into position – not only to be the strongest company financially – but from an operational stand point as well with the fleet types we want to bring on board.
"Customers need resilience. Putting all of the operations into one type of helicopter builds risk.
"We are working very closely with our customers on what should that resilience plan look like."
He added: "The arrangement with Milestone is something that I'm sure we are going to build on.
"Not only does it give us access to the fleet we need today, but the credit arrangements we have with them for the future will give us access to new and improved aircraft."
Mr Abbey insisted that although the future of the firm was "secured", the firm could not "rest on our laurels".
"We have come through an awful lot of changes," he said.
"The demand for our services has reduced in line with the general decline in the industry. We have resized the business around that.
"We are going to look at how do we remain competitive, how we make sure productivity is at the right level, and how do we make sure we can deliver efficiencies – not only for ourselves as an operation – but the whole industry in the North Sea."
He added: "If we don't do that, the oil price coming back may not be the solution."
He said the firm was in line with the efforts needed to reduce North Sea costs.
"We have tried to do that in collaboration with our customers, trying to work hand in glove, trying to form partnerships to understand where we can generate mutual value rather than just look at this as a pure cost issue.
"I can see that changing. That paradigm shift from a price and cost base industry, into a collaborative partnership-based industry, that will continue. No doubt about it."
Recommended for you

'Still a lot' to be done on diversity in the North Sea, says BP boss