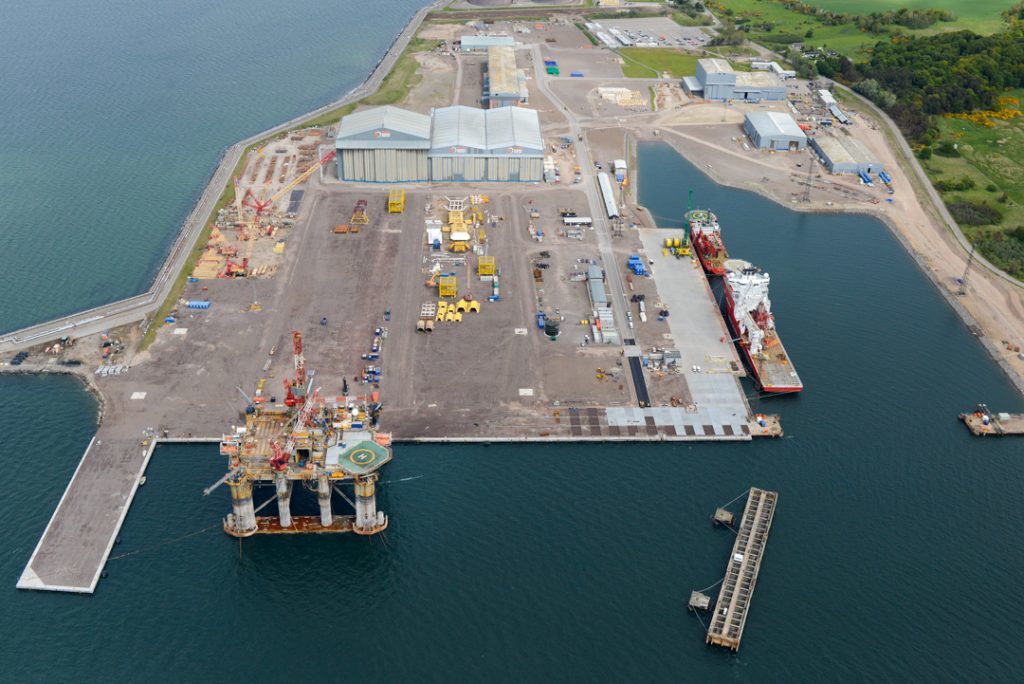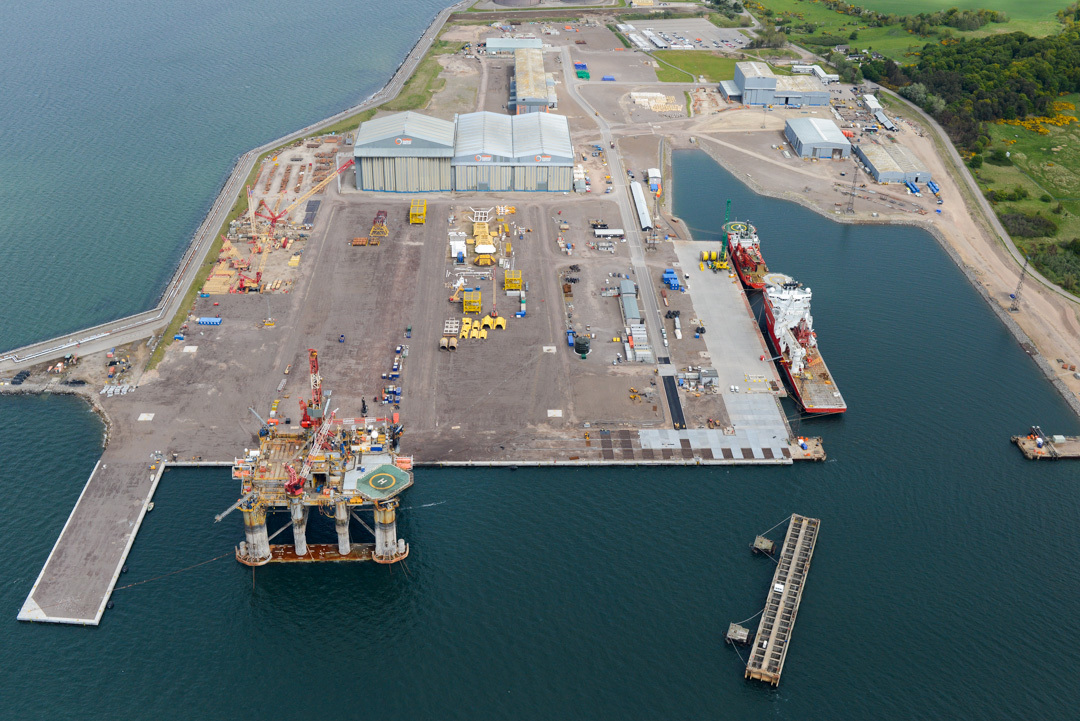 Nigg Energy Park's (NEP) owners have hailed evidence of "shoots of success" following £47million investment, with a significant increase in the number of vessels visiting the facility.
Global Energy Group (GEG) said there have been a record 100 vessel calls at the park's upgraded deep water quayside, on the Cromarty Firth, so far this year, compared with 68 in the same period in 2015.
NEP general manager Rory Gunn said improvements to its facilities over the past two years enabled it to provide better support to existing customers, while attracting new business in the renewables sector, vital to the site's sustainability.
Mr Gunn said: "At this time last year we had 68 vessel port calls at our new quayside and so to have the figure reach the 100 mark for the first time ever at this stage in the year is great news for us."
He added: "Our investment in Nigg Energy Park came at a time when we faced the considerable downturn currently being experienced by the oil and gas industry.
"However, the transformation of our site, especially the upgraded quays and provision of deep water berths, have enabled us to better support our existing clients' requirements, while also attracting opportunities from the emerging renewables market.
"This diversification is vital for the sustainability of the site and the number of vessels we are seeing at Nigg this year is clear evidence that this is the correct strategy to pursue.
"We are delighted that this is new business coming into the Cromarty Firth, which helps to benefit the local community and economy."
The recent visit of the Norwegian-based DOF Group's high-powered anchor handling ship Skandi Skansen was the 100th vessel port call at Nigg in 2016. To mark the milestone, the vessel's skipper Rune Nilsen was presented with a commemorative plaque by Mr Gunn.
GEG, which has head offices in Inverness and Aberdeen, acquired the virtually redundant former North Sea Oil platform fabrication yard at the entrance to the Cromarty Firth in October 2011. With support from the Scottish Government and development agency Highlands and Islands Enterprise, the company embarked on the multimillion-pound upgrading programme with the aim of transforming the site to serve a range of energy industry sectors. The upgrading has included construction of new quay walls, deepening of the quays and approaches and improvements to the adjoining land and sheds.
Earlier this year it was announced NEP would be one of the sites used during the construction of the £2.6billion Beatrice offshore windfarm in the Moray Forth.
Siemens, one of the companies involved in the project, will use the park for assembling the wind farm's 84 turbines from spring 2018.
Mr Gunn added: "I think there is no doubt that word is spreading that our world-class facilities, marine support capabilities and provision of safe and efficient operations which are available 24 hours per day, 365 days per year, ideally suit our clients' needs and I am hopeful that Nigg will become their port of choice in the future."
Recommended for you

Global Energy cuts steel on Moray West components