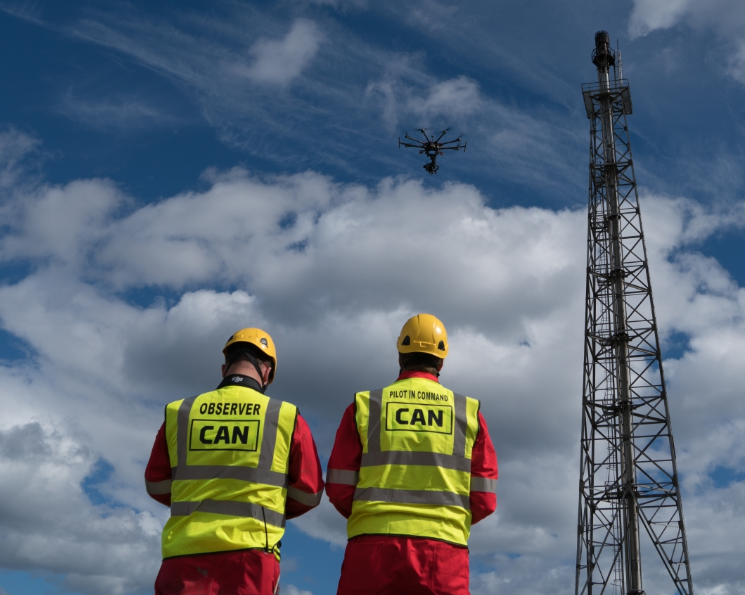 An oil and gas testing and inspection business said new markets and cost control helped it maintain a strong financial performance despite declines in turnover and profits ahead of its 30th anniversary year.
Aberdeen and Lancashire-based offshore oil services firm Can Group said business in 2015 was "very positive" – although it added the results "reflects our business before the impact of the low oil price was fully felt".
Its move into the "buoyant" downstream market as well as broadening its international business were also key last year. Recently the group revealed it had won a five year deal to provide inspection services to Essar Oil at its Stanlow refinery at Ellesmere Port.
Last month it also unveiled the launch of a custom-built unmanned aerial vehicle (UAV) system, Candrone, to carry out inspections of assets on and offshore.
Innes Walker, group director, said: "Can's financial performance in 2015 was very positive and reflects our business before the impact of the low oil price was fully felt by the industry.
"Key contributors to our overall performance were the retention of existing contracts and expansion into a buoyant downstream market. These actions, coupled with early recognition and significant proactive cost reduction have ensured the financial stability of the company."
Can Holdings, which incorporates all of the Can businesses worldwide, saw turnover decline 10% to £82.2million in the year to the end of 2015. Pre-tax profits declined almost 14% to £16.1million.
Accounts for Can Offshore, which takes in the UK-based business as well as some international operations, saw sales slide 14% to £59million, while pre-tax profits in the same at about the same rate to £12.7million.
Can Holdings, which includes operations in the UK, the US, West Africa and Angola, saw employee numbers rise – to 566 from 551 in the year, although employment at the offshore business fell from an average of 351 in 2014 to 306.
The company, which was founded in 1986, is owned by Michael Freeman.
Mr Walker added: "Going forward, Can expects continued pressure on turnover and costs however by focussing on the business and bringing added value, particularly the focus on innovation and technology which reduces costs and increases the reliability of our clients' assets, Can is well positioned to ensure the long term viability of the business on a worldwide basis."
Recommended for you

Shell in Fortnite: Ensuring the sector 'thrives' or 'greenwashing'?