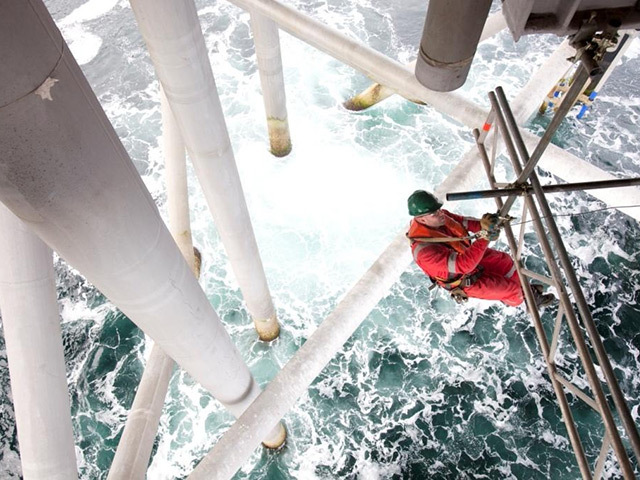 Workers at Stork are facing a review to 'harmonise' pension contributions for offshore personnel.
The company currently contributes between 1% and 5% to toward an Offshore Oil Pension Plan.
However in a letter seen by Energy Voice sent to staff, the level of contribution has been dependent upon whether an employee has been working on "qualifying contracts" with an increased contribution being paid for by clients.
It read: "As we no longer have any of these qualifying contracts remaining, we are proposing to permanently close this particular scheme."
The firm is now undergoing a 60 day pension consultation period which will commenced earlier this week.
Stork said the current auto-enrollment contribution level is set at 1% contribution from the employer and the employee would be required to contribute a minimum to the 1% scheme.
Union representatives from both Unite and GMB have been advised of the proposal, according to the letter.
Staff have been given a form where they have been asked to state whether they accept the proposed changes.
Stork said no change would happen before the consultation is complete.
A spokeswoman for the firm said: "Stork's UK & Africa business is currently consulting with employees to review its existing pension plan due to the contractual conditions under which the plan was introduced and now no longer exist. The alterations will involve a small percentage of employees, with the vast majority of associates remaining unaffected by the changes.
"Stork continues to provide pension contributions which meet legislative requirements to all of our employees and is fully committed to an open dialogue with our employees on this matter."
In July it was revealed the firm was looking to reduce its headcount by 25 positions in Aberdeen amid the continued decline in oil price.
The move also comes after Baker Hughes revealed yesterday it would be closing at least one of its offices and consolidating its other premises in Aberdeen as it looks to stay competitive in the current market place.
Recommended for you

Serica backers readying for crucial vote on Tailwind acquisition plans