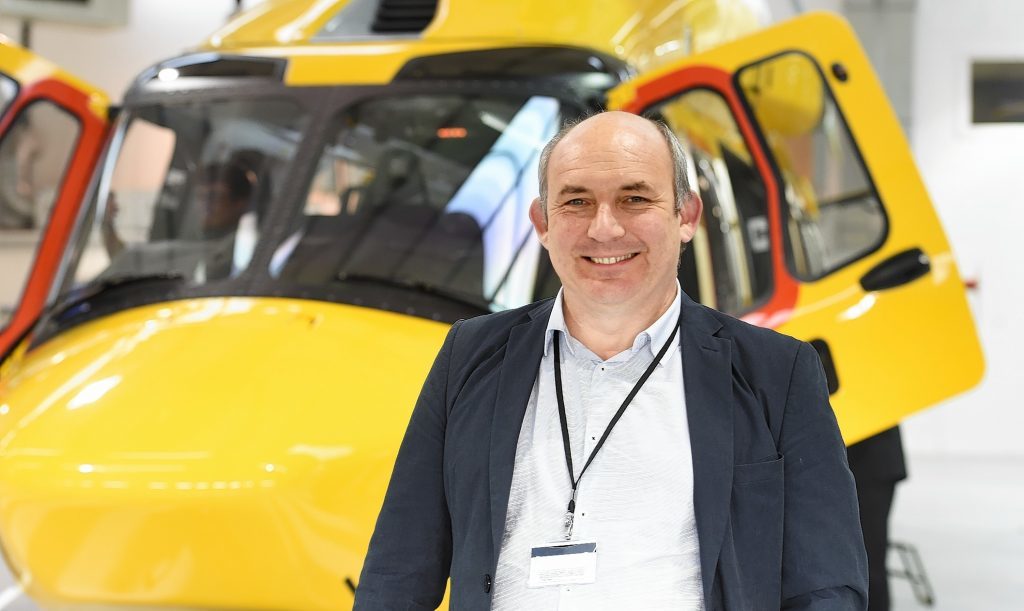 Persistence paid off for NHV yesterday when the Belgian helicopter operator officially unveiled its heliport in Aberdeen, several years after deciding to come to Scotland.
Eric Van Hal, chief executive of NHV, said he was proud the company had arrived in the Granite City and was ready to compete with the big three North Sea operators – Babcock, Bristow and CHC.
Mr Van Hal said US oil giant Chevron first asked NHV to set up operations in Aberdeen almost five years ago.
At the time, a grounding of Super Puma 225s meant there was a lack of North Sea helicopter capacity.
Chevron felt NHV could help plug the gap, because it was ordering an alternative model of aircraft − the H175 − for its fleet.
But Mr Van Hal said NHV's entrance was delayed by a number of factors, not least securing a plot of land at Aberdeen International Airport.
Despite the setbacks and the onset of the crude price collapse, NHV's management and investors stuck to their guns and pressed ahead with the £14million project.
NHV started transporting workers from the airport to North Sea platforms in January, using temporary passenger facilities while work continued on its new terminal.
Mr Van Hal said: "Even with the oil price crisis we persisted. We convinced our shareholders to continue, we invested, we started building."
"It's finished after five years and we're very proud to be here. Now it's up to us to keep up the standard."
The appearance of H175s in Aberdeen has come at a good time. The latest grounding of Super Pumas following a fatal crash in Norway in April has left North Sea operators learning on Sikorsky S-92s.
Mr Van Hal said: "We are not happy about the oil crisis, but the oil crisis and the 225 grounding has made a space for us. The industry is exposed heavily to S-92s so people will embrace the alternative.
"The demand is there. There has been a lot of interest but it takes time for companies to decide to change from one supplier to another. For that reason, we have to give credit to Chevron."
The Ostend-headquartered firm, which also has a base in Norwich, said builders finished work on the terminal last month.
NHV is operating two Airbus H175s from the base and expects to add a third in December.
The two-story passenger terminal in Dyce is kitted out with x-ray, security, safety equipment storage facilities, as well as briefing rooms.
NHV also plans to double its Aberdeen headcount, which currently stands at 30, within the next 12 months.
The firm's business partners and industry chiefs alike said they were delighted by the company's breakthrough in the north-east and its introduction of H175s.
An Airbus spokeswoman said: "We are really happy to be partnered with NHV, who've introduced our new H175 helicopters. We know NHV has been performing very well with the H175 and that in less than a year they've flown more than one thousand hours with very good availability."
Lesley Philip, logistics team lead at Chevron Upstream Europe, said: "The new heliport has been well received by our offshore community. Many of our offshore personnel have provided positive feedback on the comfort level and leisure facilities on offer, such as pool, Wi-Fi and TVs, prior to departure."
Oil and Gas UK chief executive Deirdre Michie, who unveiled a plaque to mark the terminal's opening, said NHV's investment in Aberdeen showed the firm saw a future in the UK continental shelf. Ms Michie also said NHV would bring an extra competitive element to the table.