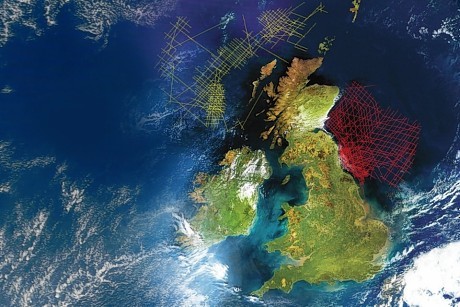 The Oil and Gas Authority (OGA) has touted the possibility of a federal board being created for sharing exploration data.
Nick Richardson, OGA head of exploration and new ventures, said oil and gas geology does not stop for borders, so it would be sensible to share data with neighbouring countries.
Mr Richardson said talks were talking place with the likes of Ireland, Faroe, France and Norway with a view to arranging a collaboration.
He was speaking at MER UK in Practice at the Aberdeen Exhibition and Conference Centre.
The full-day event is aimed at explaining how the OGA intends to regulate, influence and promote the UK continental shelf to maximise economic recovery (MER).
OGA operations director Gunther Newcombe said it was a "great dream" of his to see the initiative come about.
He said the OGA did have the authority to share data with other countries, but would first need to focus on its own game.
Mr Newcombe said: "It's a great thing to aspire to but we have to get our own house in order first. We want to be far more effective with collecting and managing information and reporting information.
"We've got a lot of work to do to make sure we get our own databases in order, but it's a great dream. I'd love to see that."
Recommended for you

'Five or six years' to decarbonise oil and gas through INTOG, ETIDEX hears