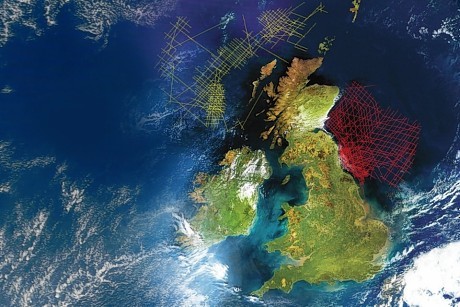 Spending on offshore oil and gas will drop in Western Europe over the next few years despite forecasts of more stable crude prices, new research shows.
Douglas Westwood's third quarter oilfield services and equipment reports indicate expenditure in the region, which includes the North Sea, fell to $11.3billion last year from $11.5billion in 2014.
Against a backdrop of lower day rates not just for rigs, but for all services, that figure will contract further to $10.1billion in 2016 and to $9.2billion by the end of the decade.
By contrast, expenditure on onshore oil and gas will strike out on an upward trend in all regions apart from Australasia, with the US doing particularly well.
Matt Cook, an analyst at Douglas Westwood, said: "The report shows onshore and offshore expenditure going in opposite directions over the next two or three years.
"A lot of that is down to spending on rigs with day rates being driven down and activity being at least flat in most offshore regions.
"The market will stabilise but drilling is unlikely to pick up to the same level as in the peak years."
Mr Cook disagreed with the Oil and Gas Authority's prediction that UK continental shelf (UKCS) exploration and appraisal (E&A) work would recover to the point that about 50 wells would be drilled annually by 2021.
A total of 26 E&A wells were drilled on the UKCS last year, the lowest level in decades, and industry body Oil and Gas UK has said that figure could drop further this year.
Mr Cook said: "It's all about gut feeling, but I think the OGA's target probably won't be achieved. I think the best they could hope for is something between current levels and their target by that point."
Mr Cook did, however, praise the regulator's delivery of UK Government funded seismic data gathering expeditions, two of which have been carried out on the UKCS recently at a cost of £40million.
Mr Cook said: "The seismic data collection was a good move, in principle. That's something they should look to do as much of as they can, in areas where there is lots of infrastructure for tie-backs."