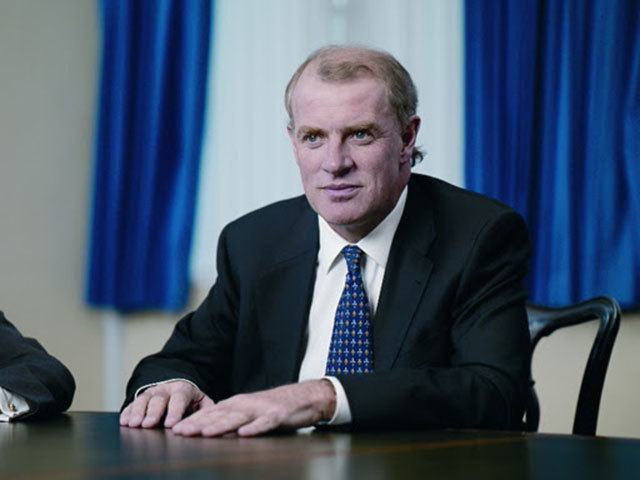 Bosses at Premier Oil said yesterday that lenders were unlikely to block the firm's plans to invest in new development projects.
The London-listed firm said that its main creditors, including banks, had signed up to the terms for its long-awaited refinancing following extensive talks in recent weeks.
The agreement would create headroom by preserving the Premier's existing facilities while giving lenders a "comprehensive security package".
It would also give lenders a say over the sanctioning of new projects at Premier, whose net debts were $2.8billion (£2.2billion) at the end of October.
Premier chief executive Tony Durrant said the firm was no more than an "interested bystander" while the creditors agreed on the details between themselves.
But Mr Durrant said he was not surprised or worried by the stipulation on sanctioning future investments.
He said: "When you're trying to get debts down you've got to balance repaying debts with making new investments, so it's no surprise that banks would want to be able to approve new investments.
"In our talks with banks and bondholders we've laid out our model and new projects have been built into that. We don't expect them to block new investment."
The Tolmount field, one of the largest discoveries in the southern gas basin in recent years, is among Premier's portfolio of uncommitted projects.
Premier bought its 50% stake in Tolmount from Germany's E.ON earlier this year, and Mr Durrant said yesterday that he saw "increasing value" in the asset.
On the refinancing, he said Premier would now enter into talks with public bondholders to firm up the terms by year-end.
Premier intends to implement the refinancing during the first quarter of 2017, the company said in a trading update on the first 10 months of this year.
Analysts at Jefferies said: "The receipt of a revised term sheet from Premier's main group of lenders is a positive signal for those looking for closure to the drawn-out debt refinancing process."
The update also confirmed the Catcher field in the North Sea was on track for first oil in 2017.
Premier, which holds 50% of Catcher, said spending on the field is now expected to total £1.36billion, 24% lower than at sanction.
Premier's overall outlay on exploration and development for 2016 is forecast to be below its previous guidance of £586million.
Capex for next year should be "materially" lower at £240million.
Premier, whose flagship Solan field west of Shetland achieved first oil in April after long delays, is also trying to strengthen its balance sheet through the sale of its Pakistan operations.
Yesterday, the firm said new parties had come to the table after the exclusivity period with the preferred bidder ended.
Mr Durrant said Premier was focusing on the UK, Vietnam, Indonesia and the Falklands and that Pakistan does not fit in with its plans.
Recommended for you

Harbour Energy back in black, aims to reverse production drop