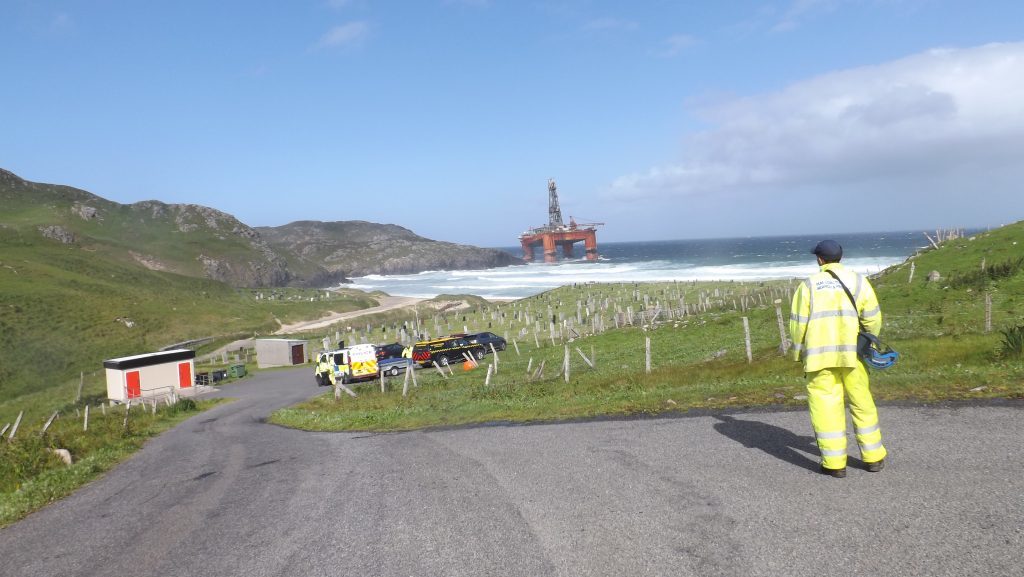 The owners of the tug which was towing Transocean Winner have revealed the back-up line could not be connected because it was wrapped around the base of the rig.
Leo Leusink, a chief operating officer at ALP Maritime Services, confirmed that the vessel couldn't do much once the cable securing the platform had snapped.
He told MPs on the transport committee: "We hadn't time to recover the line and the emergency tow connected to the rig was away.
"We couldn't get it back because it was wrapped around the base of the rig. We were not able to recover the rig."
He added that when the towline failure happened, "it was a matter of one and half hours" before the rig was on the rocks off Lewis.
MPs also heard the single towline holding the rig had been "in good order and condition" before breaking in the storm conditions.
Mr Leusink added: "We are still working on the investigation internally, but the first results are looking at the remaining towing gear left on board.
"It appears some of the outer wires were damaged and the towline stretched and broke."
Dave Walls, operations director of rig owners Transocean, also gave evidence to the committee and said it was not uncommon for rigs to be moved at that time of year or by using the wet tow method.
The latter is where platforms are pulled along in the water rather than being transferred onto another vessel.
However, he added that – with hindsight – he wished the master of the tug vessel had taken the decision to seek shelter.
He told MPs: "We had hold points where we could seek shelter. When the master was faced with the weather, he had that decision to make.
"With hindsight, we would probably say we wish it had been a different decision.
"(But) he was making a decision in real time."
It also emerged that emergency towing vessels (ETVs) are not routinely considered in risk assessments.
The official Marine Accident Investigation Branch inquiry into the disaster is ongoing.
And, as a consequence, witnesses were not pressed by the MPs to give many
details.